Egyptian President Abdel Fattah El-Sisi on Saturday met with Prime Minister Mostafa Madbouly and Minister of Electricity and Renewable Energy Mohamed Shaker to discuss the ministry's renewable energy projects as well as green hydrogen generation.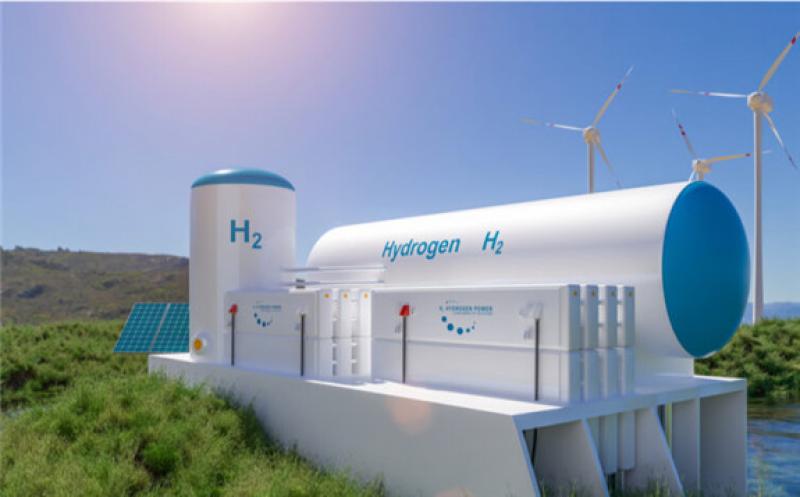 Sisi directed the ministry to prepare an integrated national strategy for green hydrogen production, including developing the field's capability and establishing Egypt as a global competitor in this field.
Shaker presented the latest developments in Egypt's electrical interconnection project with the Kingdom of Saudi Arabia, which will extend power lines and establish a number of electrical transfer stations in each country, with the aim of exchanging energy between the two countries' electricity networks.
Shaker also presented progress on the overhead power line project, which is part of a larger project to overhaul infrastructure along the north coast.
Sisi took into account the additional extension of the project, which was introduced to accommodate the large number of people moving west along the coast and the need to link Alexandria and the northwestern coastal cities.
Finally, Shaker presented national electricity projects, including those focused on wind and solar energy, many of which are being implemented in cooperation with private sector companies as part of Egypt's strategy for integrated and sustainable energy.
Egypt aims to rely on 42 percent renewable energy by 2035.