Japan will remain committed to upstream oil and gas developments and plans to boost its ratio of equity oil and gas as it expects the fuels to play a key role in the country's energy transition and 2050 carbon neutrality pathway, a senior government official told S&P Global Platts July 9.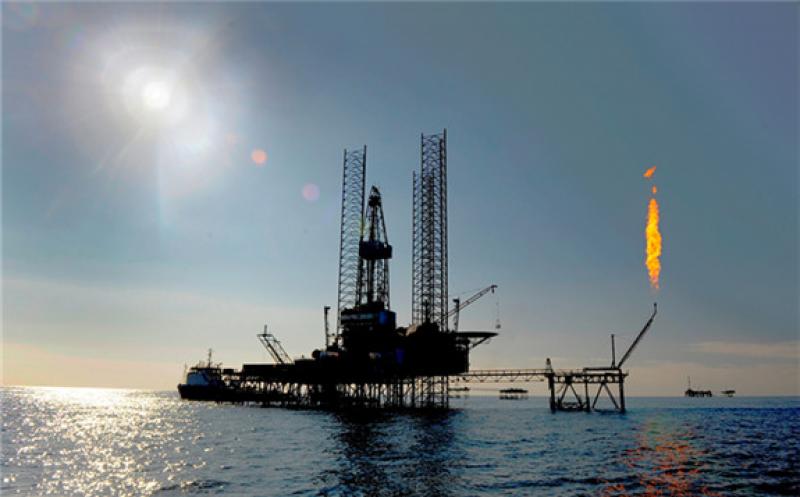 The view from the Ministry of Economy, Trade and Industry comes at a time when the ministry is in the midst of reviewing its Strategic Energy Plan — the country's principle energy policy. It also follows the International Energy Agency's Net-Zero Emissions by 2050 Scenario report released in May, which said global oil supplies would need to collapse by 75% to 2050 and no new oil and gas developments are needed under a pathway to hit net-zero energy emissions by 2050.
Noting the IEA's net-zero 2050 scenario is based on more than 400 sectoral and technological milestones among other conditions, Takeshi Soda, METI's director of petroleum and natural gas division, said in an interview that "it remains extremely uncertain whether the IEA's net-zero 2050 will be realized."
"While the IEA says it is only one pathway, Japan does not intend to refrain from upstream developments based on that," Soda said.
In the face of robust demand growth outlook from Asia and other emerging economies, he added that "without appropriate new oil and gas developments, the supply and demand will be tightened and may trigger a substantial price rise, which we are increasing concerned about."
Equity ratio
Japan — which currently relies on fossil fuels for about 90% of its primary energy, with 99% of its fossil fuel needs met by imports — sees its domestic oil and gas demand gradually decreasing in its pathway towards carbon neutrality, Soda said.
With its 12% primary energy sufficiency rate, which is the lowest among G7 countries, "we need to increase the ratio of Japanese companies' participation [in upstream projects] as much as possible," said Soda, adding that the new target will be mentioned in the new Strategic Energy Plan.
Japan is now looking to raise its 2030 target of equity liftings in its total oil and gas imports further from the current 40% and set a new target after 2040.
The country now expects to reach the current equity oil, gas lifting ratio target of 40% in 2025 and fall below 40% in 2033, compared with 34.7% in fiscal 2019-20 (April-March). The ratio is slated to fall by a further 32.4% in 2040 and 21.1% in 2050 due mainly to declining domestic demand without further upstream investments.
Japan has also started exploring a possibility of setting a similar equity lifting ratio target for hydrogen and ammonia, which are expected to play a key role in Japan's energy transition, Soda said.
With its limited available land for renewable energy and lack of abundant fossil fuels, Japan would not be able to produce a large volume of hydrogen and ammonia to meet the domestic demand, he said.
"We expect [Japan] will need to rely on a considerable amount of hydrogen and ammonia imports even in the carbon neutral age," said Soda, adding that Japan will need to treat hydrogen and ammonia in the same way as it does oil and gas supply today.
LNG focus
Citing Japan's 2050 energy mix idea released by METI in December, Soda said Japan is slated to continue using fossil fuels in thermal power generation, with introduction of carbon capture, utilization and storage (CCUS) and hydrogen and ammonia.
"In other words, we do not expect Japan's fossil fuel imports to be zero in its realization of 2050 carbon neutrality because we will just need to capture [CO2) with CCS, and there is sufficient possibilities of importing LNG as feedstocks to produce hydrogen," Soda said.
METI's 2050 energy mix idea included nuclear as a carbon-free source, together with fossil fuels, with CCUS, and carbon recycling, accounting for 30-40%, renewables for 50-60% as well as 10% of hydrogen and ammonia.
"We expect the thermal portion to be mostly gas or LNG, with a decline in coal," said Soda, referring to the 2050 energy mix idea.
Among the means of Japan's 2050 carbon neutrality being considered at METI's petroleum and natural gas subcommittee, Soda said that pursuing an option of using LNG with carbon capture and storage (CCS) would be most cost effective from using existing infrastructure, Soda said.
"Of course capturing technology and capturing CO2 from thermal power and store it [in Japan or abroad] remains an issue," Soda said. "However we see this is a dark horse."