Rolls-Royce Power Systems has invested in Kowry Energy. The German start-up finances and builds decentralised solar systems with storage for commercial customers and rural communities in sub-Saharan Africa.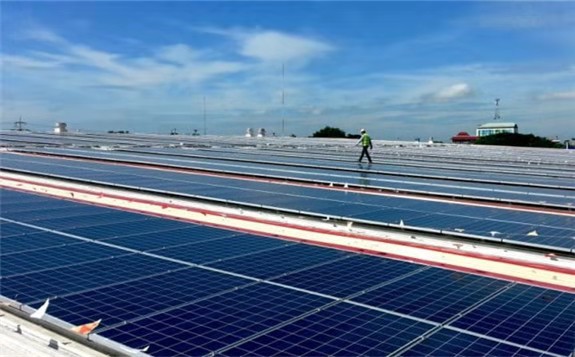 Kowry Energy has a new ally in its expansion strategy in sub-Saharan Africa. The Berlin-based start-up has just received an investment from Rolls-Royce Power Systems, a German company specialising in the manufacture of high-power diesel engines. Rolls-Royce is making this investment as part of its support for sustainable growth and electrification in Africa.

And the target is well aimed at, since Kowry Energy has made this its speciality in sub-Saharan Africa. The company installs small-scale solar power plants with storage systems in rural communities and for industrial and commercial customers. "The African market for decentralised energy supply has great potential. The geographical conditions offer the possibility of establishing a local, climate-friendly power supply for industrial and community customers that operates with minimal use of fossil fuels," says Louise Öfverström, the CFO of Rolls-Royce Power Systems.

A large project pipeline
She believes that Kowry Energy can adapt to the realities of the rapidly growing African energy market. "Rolls-Royce, as an investor and industrial partner, offers Kowry Energy a strong market position. The start-up can count on our support and expertise in the implementation of its projects," she adds.

Read also- AFRICA: universal electrification through off-grid solar mini-grids
The start-up founded by Ndiarka Mbodji began its expansion south of the Sahara in West Africa. In Nigeria, the continent's largest economy in terms of GDP (gross domestic product), Kowry Energy plans to provide 7.8 MW of clean electricity to small and medium-sized enterprises (SMEs). The start-up has a project pipeline of 1.8 MW for SMEs in Ghana. Further afield in the Sahel, Kowry Energy will install 1.2 MW of off-grid solar systems for rural communities in Mali. Rolls-Royce Power Systems is therefore an important ally in the implementation of these electrification projects.