The UK Hydrogen and Fuel Cell Association (UK HFCA) strongly believes that the UK can deploy 10GW of blue hydrogen by 2030 and then upwards of 80GW by 2050.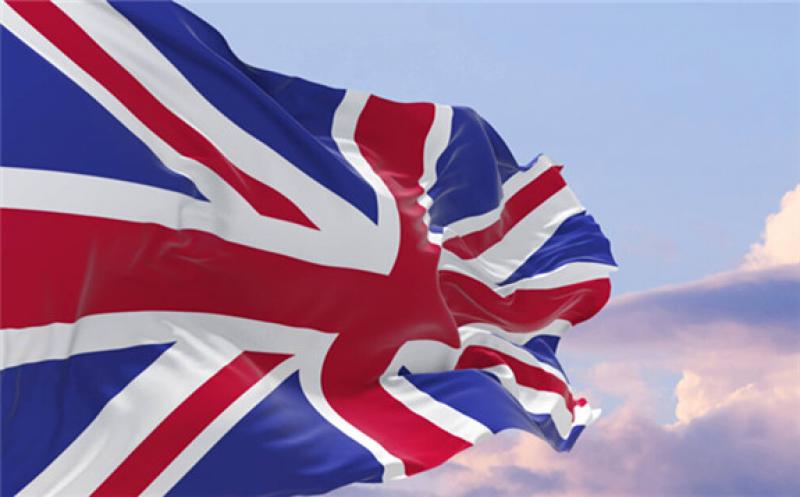 Those were the words of Sam French, Chair of the UK HFCA, and member of H2 View's Editorial Board, when he today (July 5) spoke at the association's The Case for Blue Hydrogen webinar to launch a brand-new position paper, which sets out a vision for blue hydrogen in the UK.
"We [UK HFCA] believe, along with many others, including eminent boards such as the Committee on Climate Change, that low carbon hydrogen is absolutely essential as part of the UK Government's net zero ambitions and more broadly, globally," he told attendees.
"Investing in low carbon hydrogen today really has a significant long term economic opportunity for UK policy, and this is something that we [UK HFCA] think is really critical. It's all about how we develop the supply chain to support this transition.
"UK HFCA believes the UK can easily deploy 10GW of blue hydrogen by 2030 and then aim upwards of 80GW by 2050, but one of the recurring themes you'll see is that we're going to need the right policy support.
"Overall, the UK can become a really significant producer of blue hydrogen, and this will generate revenues and really support the broader decarbonisation, both through developing a new industry and new supply chain.
"Really, without hydrogen, there are real significant challenges for the UK to achieve net zero."
In recognising the role of hydrogen in decarbonisation for the UK, French re-visited some of the hydrogen-focused goals outlined in the UK Prime Minster's 10-point plan, which backed the clean fuel, and also acknowledged the upcoming launch of the UK's Hydrogen Strategy.
Taking that on board, he commented, "Hydrogen is widely recognised as an essential component of future low carbon economy in the UK, there are many projections about the levels of hydrogen that will be required, and every forecast out to 2050 is ultimately going to be wrong, but what they're saying is that we need to develop from a very low base today to terawatt hours of hydrogen – and the key element there is that these go across multiple different sectors.
"When we're talking from a UK perspective, most of what we're talking about, if not all we're talking about with blue hydrogen, is the conversion of natural gas via a reforming process coupled with carbon capture and storage to really reduce the emissions associated with that process.
"Other areas of the world where they're looking at coal gasification coupled with carbon capture and storage also call that new hydrogen. But in the UK context, we're really talking about the conversion of natural gas."
He then asked a key question, "Why are all of this happening now?"
"We've heard a huge amount of countries out there now developing climate change targets, some of them challenging net zero by 2050. Underneath those, a lot of countries are now looking at hydrogen strategies. In fact, over 30 countries have announced hydrogen strategies, and that's probably growing daily."
On this, he continued, "The EU has one of the most challenging sets of targets in place with a lot of focus on green hydrogen from electrolysis by 2030, but also appreciating that they will require large volumes of low carbon hydrogen from other sources to supplement that that green hydrogen production.
"We're also seeing internal combustion engine vehicle bans and with that, you start seeing the battery solutions for open passenger vehicles and the numbers are developing, but beyond that, we see fuel cells for vehicles playing a greater role and UK HFCA will be developing a paper on that in the near term.
"Private sector, we're now seeing more and more companies. Johnson Matthey recently announced its 2040 sustainability targets, and the drive to net zero. It's becoming ever more important within the private sector to have a real vision of change and involvement in that transition to a net zero future.
"All in all, what we're seeing is these project investments are adding up to hundreds of billions of dollars, and this is in the short term now, this is the next decade. I think the really important things we're moving away from just thinking about this as being something as a 2050 target to knowing we've got to start now, and we've got to start by deploying these technologies soon."
"However, to make these projects happen, which will involve investments of hundreds of millions of pounds, we project developers really need clarity, and government is going to be required to do that to support some of the initial hydrogen projects by minimising risk and really help and be clear on how these projects will be financed and how that finance will be structured."
"It's certainly a case that we know private sector investment will be critical coming into to make this industry happen, but at this stage, this early stage, we are also going to need models very similar to those used in the likes of offshore wind. It could well be something like a contract for different model business model that allows the initial projects to get up and going, drives down cost and allows wider deployment of hydrogen."
French then went on to discuss the importance of certification, touching on how this would help both hydrogen clusters but the wider hydrogen deployment across the UK. He said that the way of doing this would be to follow schemes that are already being utilised.