LG Magna e-Powertrain, a joint venture between LG Electronics of Korea and Magna International of Canada, has jumped into the electric vehicle motor powertrain market, which is dominated by German and Japanese companies.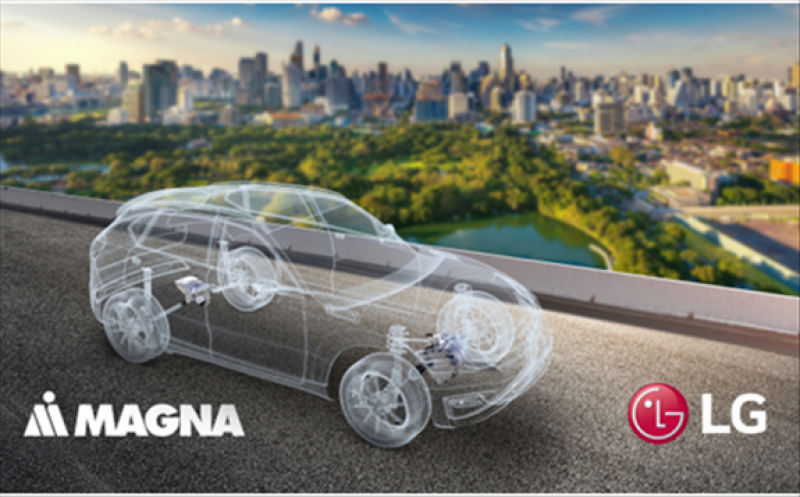 LG Electronics will separate part of the green business of its VS Business Division on July 1 to set up the joint venture. Magna International will invest US$453 million in the new company to secure a 49 percent stake.
LG Magna e-Powertrain will complete the process of establishing itself and hold a launching ceremony by mid-July at the latest. Its main products are inverters, motors and in-vehicle chargers. Its competitors are Continental and Bosch of Germany and Nidek and Denso of Japan.
LG Magna e-Powertrain will have about 1,000 employees, including R&D personnel and production workers. It aims to post one trillion won in sales by 2023 and two trillion won by 2025. The figure is quite aggressive when seen against its corporate size. However, industry experts believe that LG Magna e-Powertrain will be able to attain the sales goal, as electric vehicle powertrains account for 10 trillion won of the VS Business Division's order balance of 60 trillion won.
This is because Magna's main customers, General Motors (GM), BMW and Ford, are gradually expanding electric vehicle models and Apple may outsource production of the Apple Car to LG Magna e-Powertrain.
LG Magna e-Powertrain will be able to promote collaboration with LG Group affiliates, including LG Energy Solution, a strong player in electric vehicle batteries, LG Display which supplies plastic OLEDs (POLEDs), a major component of infotainment systems, and LG Innotek, a producer of motor sensors and communication modules.