The UK could miss out on millions in investments and tens of thousands of jobs in the next decade unless the Government raises its 5GW hydrogen target, according to a report published today.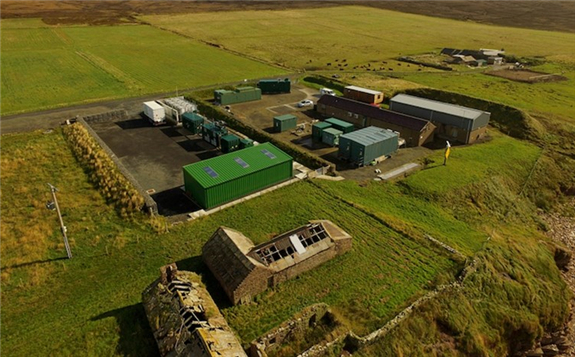 More than three-quarters of respondents to Hydrogen Strategy Now's 'State of the Hydrogen Nation' survey said the 5GW hydrogen production target set out in the PM's Ten Point Plan is not ambitious enough.
And almost half said the lack of a clear Hydrogen Strategy has seen the UK "miss out on valuable investments" into UK hydrogen projects, while 81% said the UK was failing to meet its hydrogen potential.
Around 60% of respondents said they were not confident that the Hydrogen Strategy would create a "world leading" hydrogen market, which the Government has set as its measurement of success.
The survey also revealed that industry experts believe that Scotland is far ahead of the other devolved administrations when it comes to hydrogen ambitions.
Almost three-quarters of respondents said the Scottish Government's ambitious hydrogen production target of 5GW of renewable and low-carbon hydrogen production by 2030, combined with other decarbonisation commitments, has given it a clear lead over Wales and Northern Ireland.
The State of the Hydrogen Nation Survey was launched in April this year by the Hydrogen Strategy Now group to analyse the views of industry leaders on the progress and potential of the UK hydrogen sector to date.
This survey was the first of its kind in the UK, and has brought together the views of 120 leading national and international businesses and organisations at the forefront of the hydrogen economy.
Between them, the businesses employ approximately 100,000 people across all parts of the UK, with a combined net worth of £150bn. They work across all sections of the hydrogen economy, including transport, heat, power generation, storage, infrastructure, investment, and transmission.
Chris Jackson, chair of the UK Hydrogen and Fuel Cell Association, said: "The UK has all the ingredients to be a world leading hydrogen economy, creating jobs, economic growth and accelerating the transition to net zero.
"Sadly the results of this survey show that the Government needs to go further and faster in its development of an appropriately ambitious hydrogen policy framework, to support industry and unlock the UK's potential.
"A clear takeaway from this survey is that the Government could create greater confidence and interest in the UK market by significantly increasing its hydrogen production targets, both for 2025 and 2030.
"If the Government's ambition is to create a world-leading hydrogen market, then having world leading targets is key as is a detailed policy that shows close coordination between different government departments."
Industry does recognise that hydrogen is now much higher up the political agenda, but many respondents were becoming frustrated that the Government has still not published its hydrogen strategy, stated Hydrogen Strategy Now.