Samsung Heavy Industries (SHI) will start to develop offshore floating nuclear power plant (OFNP) technology, which is emerging as a zero carbon energy source.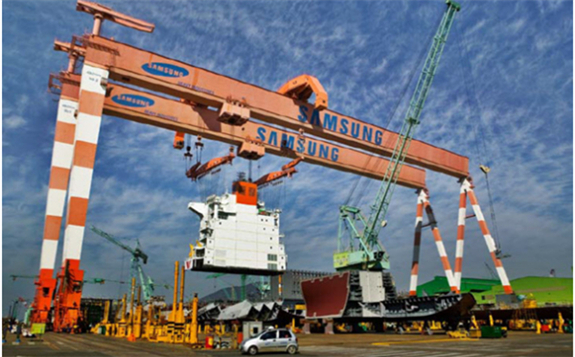 The shipbuilder announced on June 9 that it has signed a joint research agreement with the Korea Atomic Energy Research Institute (KAERI) to develop molten salt reactors (MSRs). the only nuclear research and development institution in Korea.
Through this agreement, SHI plans to explore the new markets of MSR-based offshore floating nuclear power plants and nuclear-powered ships as part of its efforts to create new growth drivers.
The agreement included a joint research plan to develop MSR technology and related equipment and materials such as heat exchangers, design offshore nuclear power plants and develop business models, and verify performance and evaluate economic value.
An MSR is a kind of small module reactor which is drawing much attention as a carbon zero energy source. It is suitable as an energy source for vessels as the life cycle of nuclear fuel is over 20 years, the same as a ship's life cycle.
Moreover, an MSR is expected to be used at various places such as next-generation green hydrogen production bases as molten salts, a liquid nuclear fuel, are designed to harden when abnormal activities take place in a nuclear reactor, and it can produce high-efficiency electricity and hydrogen at the same time.