The BMW Group announced that hydrogen will form a key part of its future plans for sustainable mobility up to the year 2030, a press statement from the company explains.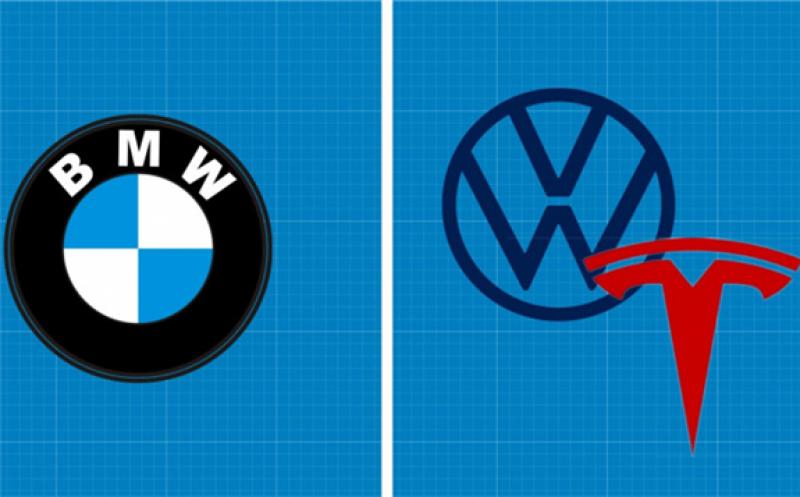 The announcement stands in clear contrast with statements made by other big organizations regarding hydrogen, including the Volkswagen (VW) Group and world-leading electric automaker Tesla.
As governments start to enforce regulations against traditional combustion engines, the debate over electric or hydrogen vehicles rages on.
Replacing fossil fuels with green hydrogen
The BMW Group recently hosted the Central German Hydrogen Summit in its plant in Leipzig, Germany. In its statement, released shortly after the event, the company explained that it is strongly backing the use of hydrogen — though it might not be exactly how you'd expect.
The BMW Group highlighted the fact that it already uses hydrogen to power tractors and forklifts in its factories.
The firm first started using hydrogen-powered factory vehicles in 2013, and its plant in Leipzig now operates 81 of the vehicles in total. The company announced that the plant will soon add 37 more, making it home to the largest hydrogen-powered logistics fleet in Germany.
The company also inaugurated its fourth on-site hydrogen filling station at its Leipzig plant.
"Our vision is to fully decarbonize production by replacing fossil fuels with future fuels in the shape of green hydrogen," said Hans-Peter Kremser, Director of BMW Group Plant Leipzig.
In a separate announcement last month, BMW said it plans to unveil a limited series hydrogen fuel cell model SUV in 2022, showing that the iconic car brand's commitment to hydrogen fuel does extend to commercial vehicles — though it's at its very early stages.
Elon Musk blasts 'staggeringly dumb' hydrogen car fuel
The debate over hydrogen as a fuel source has been going on for years, though it has bubbled to the surface once again in recent months, with several companies seemingly picking sides between hydrogen and electrification as the future of sustainable commercial vehicles.
Last month, Volkswagen Auto Group CEO Herbert Diess heavily criticized the idea of hydrogen cars in a tweet and stated that the group has its sights firmly set on developing electric cars.
Tesla CEO Elon Musk replied to that tweet, saying "Diess is right. Hydrogen is a staggeringly dumb form of energy storage for cars. Barely worth considering it for a rocket upper stage, which is its most compelling use."
It is worth pointing out that Elon Musk, for all his incredible achievements, has been known to make bold statements and predictions in the past that don't come to pass — such as predicting there would be "zero new cases" of COVID-19 in the US by April last year.
All of that is not stopping other firms from betting on hydrogen as a viable sustainable fuel source. Last month, Aquarius Engines unveiled a tiny 22-lb hydrogen engine that it says provides a cheaper alternative to costly hydrogen fuel cells.
Today, June 1, Toyota announced it set a new world record by driving its hydrogen-powered Toyota Mirai 623 miles (1,003 km) on one fill of hydrogen fuel.
BMW, in fact, has forged an alliance with Toyota aimed at developing hydrogen car fuel cells. The Japanese automaker Toyota benefits from its country's Green Growth Strategy, which makes it one of the few countries globally focusing on hydrogen for its sustainability drive.