Japan's nuclear regulator today approved Tokyo Electric Power Company's (Tepco's) decommissioning plan for the four reactors at its Fukushima Daini nuclear power plant, close to the damaged Fukushima Daiichi plant.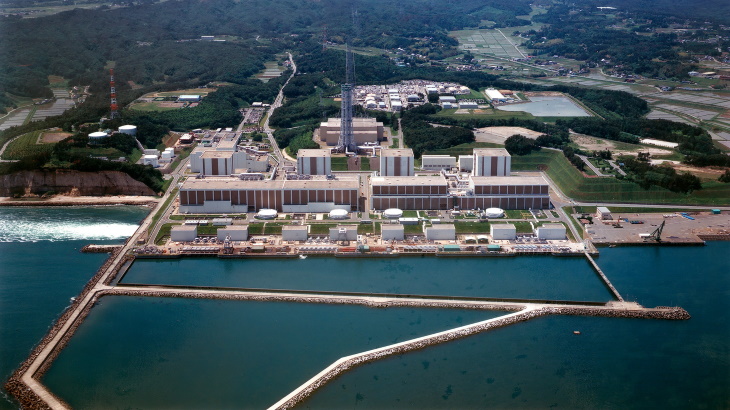 Fukushima Daini is a four-unit boiling water reactor plant about 11km south of Fukushima Daiichi. The units entered commercial operation between 1982 and 1987. Although they experienced an emergency, the units were not damaged by the March 2011 earthquake and tsunami that caused the nuclear accident at the neighbouring Fukushima Daiichi plant. The four reactors have since been maintained in cold shutdown.
The company said in June 2018 that it was considering decommissioning the plant in conjunction with Fukushima Daiichi in response to local demands for a decision on the fate of the site. In July 2019, Tepco announced its official decision to decommission the units.
The company submitted its plan for decommissioning Fukushima Daini to the Nuclear Regulation Authority (NRA) in May 2020. According to the plan, the decommissioning process is expected to take 44 years. The 10,000 fuel assemblies held in the units' storage pools will be removed over a 22-year period and will be reprocessed. Tepco plans to construct an on-site dry cask storage facility "to systematically progress fuel removal from the spent fuel pool". About 50,000 tonnes of radioactive waste will be generated from the plant's decommissioning. The total cost of decommissioning Fukushima Daini, excluding the cost of nuclear fuel disposal, is estimated at more than USD2.5 billion.
Responding to the NRA's approval of its plan today, Tepco said: "When implementing the decommissioning of the Fukushima Daini nuclear power station, we will give top priority to ensuring safety and will work to ensure the peace of mind of the local people."
Tepco's decision to decommission the Daini plant along with the Daiichi plant means that all ten of its reactors in Fukushima prefecture will be scrapped.
The utility also owns the Kashiwazaki-Kariwa nuclear power plant in Niigata prefecture. It plans to restart units 6 and 7 of that plant.