The New Jersey Board of Public Utilities has unanimously voted to extend the zero emission certificates for the Hope Creek and Salem nuclear power plants for an additional three years.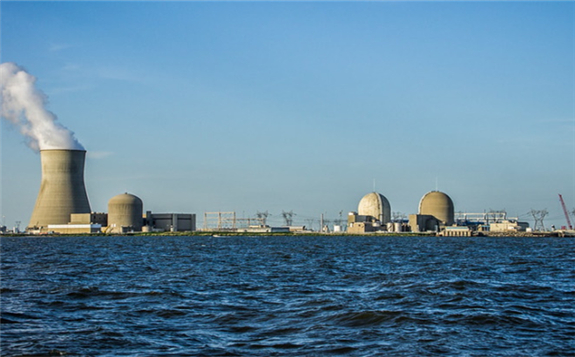 Public Service Enterprise Group Inc's (PSEG) three units - two at Salem and the single-unit Hope Creek plant - were awarded ZECs in 2019 under New Jersey's Zero Emissions Certificate Law, enacted the previous year. The law enables the state to recognise and compensate eligible nuclear power plants for their zero-carbon attributes and contribution to fuel diversity.
PSEG last year applied for a three-year extension to the certificates, which covered the period to 2022, saying that power markets had continued to deteriorate significantly with lower-than-predicted market prices failing to offset efficiency gains made at the plants.
New Jersey has indicated its intent to preserve its carbon-free nuclear generating resources into the 2050s to meet its 100% clean energy goals in its Energy Master Plan and Global Warming Response Act 80x50 report, PSEG said yesterday, and its decision to extend the ZECs at the current rate would help support New Jersey's largest supply of carbon-free electricity. "The BPU's actions today helped the environment, saved jobs and avoided higher energy costs," the company said.
Maria Korsnick, president and CEO of the US Nuclear Energy Institute, said the decision by the BPU signalled New Jersey's "strong leadership in addressing our climate challenges and meeting the aggressive goals proposed by the Biden administration".
Salem 1 and 2 are pressurised water reactors providing over 2400 MWe of gross generation capacity between them. The units have been in commercial operation since 1977 and 1981 respectively, and are licensed to 2036 and 2040. Hope Creek, a boiling water reactor with a gross capacity of 1240 MWe, began commercial operation in 1986 and is licensed to operate until 2046.