Construction has started on a gas engine peaking power plant in Romania.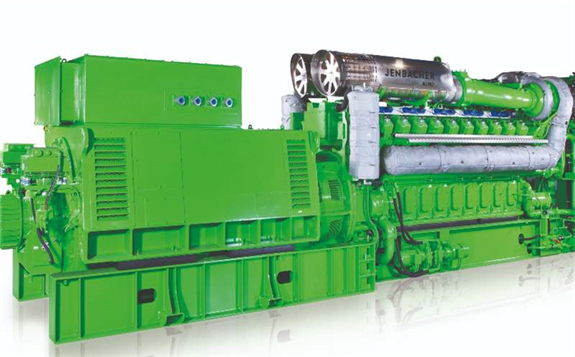 Clarke Energy and INNIO are delivering the plant in Campia Turzii to Nova Power & Gas SRL, part of the E-INFRA Group
The project comprises four INNIO Jenbacher J620 natural gas engines with a total electric power of 13.4 MW.
Two of the engines with 'fast start' capabilities will be used for balancing services when requested during peak demand. The remaining two engines will deliver electricity to the Reif Industrial Park.
Nova Power & Gas chief executive Mircea Bica said the plant's 13.4 MW was "only a first step – in Câmpia Turzii we intend to build a power plant based on natural gas with a capacity of over 100 MW. And we will not stop here, because in the near future we will significantly expand our production in the field of photovoltaic energy for more sustainability and a minimal impact on the environment."
Clarke Energy, part of Kohler company, is a distributor for INNIO Jenbacher in 27 countries. It entered Romania in November 2019 with 40 new employees.
Its Romania managing director Gabriel Matei said: "We believe that the balancing market is a component of the energy market that investors should take into consideration, especially in terms of increasing the presence of renewable energy sources in the European Union."