The United States is showing nationalism in the energy industry as well as semiconductor by making an issue of the South Korean government's gas turbine competitiveness enhancement plan.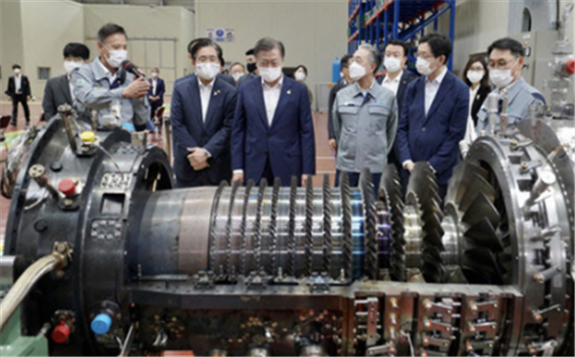 The Office of the United States Trade Representative recently said that the plan has been designed to prefer South Korean companies to U.S. companies such as GE in procuring the LNG power generation component.
The office mentioned the same issue for the first time late last year. This reiteration may act as a constraint in the future when South Korean companies try to enter U.S. and non-U.S. markets after domestic technology development.
The plan was prepared by the Ministry of Trade, Industry and Energy in November last year. The idea of the plan is for state-run enterprises to help domestic gas turbine companies grow by working on pre-overseas business projects. The ministry prepared it after it was pointed out that South Korea's reliance on the imported key component was not being addressed at all with its LNG power generation on the increase.
At present, the United States, Germany and Japan account for 96 percent of the global power generation gas turbine market and South Korea's import reliance is 100 percent in it.