The decision was made at a meeting of Japanese ministers, as the government of Prime Minister Yoshihide Suga aims to speed up the decommissioning of the Tokyo Electric Power Company plant in Fukushima Prefecture, northeastern Japan.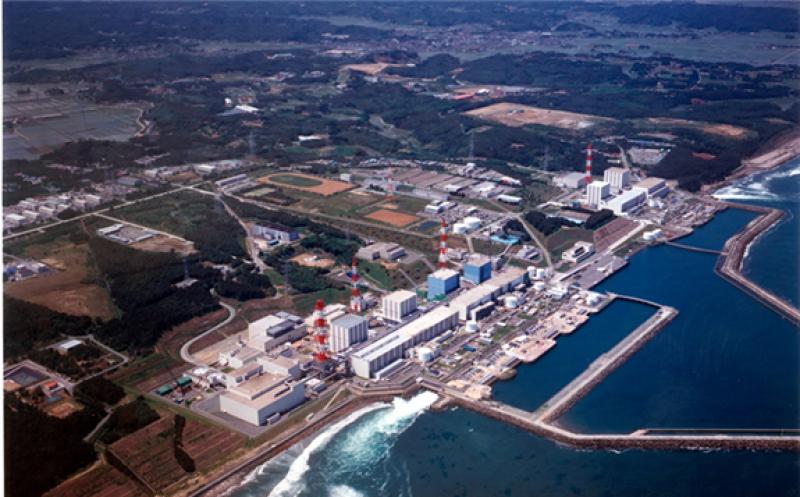 Suga said at the meeting: "Disposal of ALPS treated water is an unavoidable issue in order to proceed with the decommissioning of the Fukushima Daiichi nuclear power plant and achieve the reconstruction of Fukushima."
He continued: "We will aim to ensure safety that is higher than existing standards. The government will make all-out efforts to deal with unfounded rumours."
In its report, Japan's Inter-Ministerial Council for Contaminated Water, Treated Water, and Decommissioning Issues says that long-term storage of water in the current tanks at the Fukushima Daiichi nuclear power station, after the radioactive materials have been removed, is not viable due to leakage risks.
The International Atomic Energy Agency has, in turn, endorsed the water release with the explanation that controlled discharges into the sea are "routinely used by operating nuclear power plants and fuel cycle facilities in Japan and worldwide".
Japan's decision has already attracted public opposition, with environmental groups and communities opposing the decision.
Greenpeace said in a statement: "Today the Japanese Government decided to dump over 1.23 million tonnes of Fukushima stored radioactive wastewater into the Pacific Ocean.
"This decision completely disregards the human rights and interests of the people in Fukushima, wider Japan, and the Asia-Pacific region.
"The Cabinet's decision failed to protect the environment and neglected the large-scale opposition and concerns of the local Fukushima residents, as well as the neighbouring citizens around Japan.
"While it has been said it would take around two years to prepare for the discharge, the decision allows radioactive waste discharge process to begin."
Greenpeace Japan climate/energy campaigner Kazue Suzuki said: "Greenpeace Japan's polling has shown that the majority of residents in Fukushima and wider Japan are opposed to discharging this radioactive wastewater into the Pacific"
Neighbouring China has already released a statement criticising the Japanese Government: "Japan has unilaterally decided to release Fukushima nuclear wastewater into the sea before exhausting all safe ways of disposal and without fully consulting with neighbouring countries and the international community.
"The oceans are mankind's shared property. How the wastewater from the Fukushima nuclear power plant is handled is not merely a domestic issue for Japan. We strongly urge the Japanese side to face up to its responsibility, follow the science, fulfil its international obligations, and duly respond to the serious concerns of the international community, neighbouring countries, and its own people."