Masdar plans to develop a 230-megawatt solar project in Azerbaijan as Abu Dhabi's clean energy company continues to expand its renewable energy portfolio.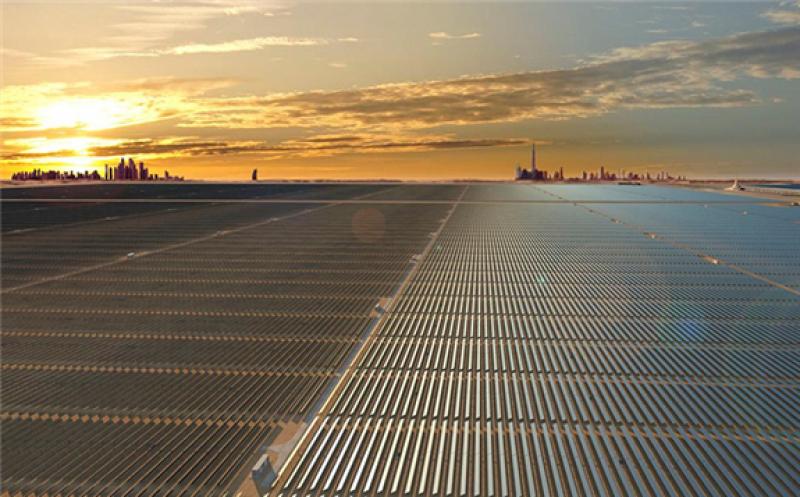 The company signed two separate deals including an investment agreement with Azerbaijan's ministry of energy and a power purchase and transmission connection agreement with state-owned power company Azerenerji to provide a revenue stream, Masdar said in a statement on Wednesday.
The project is Azerbaijan's first solar plant, funded through foreign investment.
"By signing these contracts for a solar power plant worth about $200 million, we are one step closer to our goals for renewable energy and carbon emissions," Parviz Shahbazov, minister of energy of the Republic of Azerbaijan, said.
"The solar power plant to be built in Baku and Absheron district will produce about 500 million kilowatt-hours of electricity annually, save 110 million cubic metres of natural gas, reduce carbon emissions by 200,000 tonnes, create new jobs and attract other investors to new projects."
Azerbaijan plans to increase its installed power capacity to 30 per cent from renewable sources by 2030, in an effort to diversify its economy and reduce greenhouse gas emissions.
The plant built by Masdar is expected to start commercial operation in early 2023.
"For the UAE, it is important that our actions on climate always amplify the efforts of others around the world," Sultan Ahmed Al Jaber, UAE Special Envoy for Climate Change and Minister of Industry and Advanced Technology, who attended the signing ceremony online, said.
"This partnership with Azerbaijan is a great opportunity to leverage our collective wills on this key issue to work towards meeting global climate goals, reducing environmental impacts and creating new knowledge, skills and jobs."
Masdar, fully owned by Mubadala Investment Company, is a major player in the renewable energy sector across the globe. It currently operates in more than 30 countries with a total renewable energy capacity of 10.7 gigawatts representing a combined investment of approximately $19.9 billion.
It is also active in other countries in Central Asia including Uzbekistan, Armenia and Kazakhstan.
The company is building two clean energy projects in Uzbekistan – a 500 megawatt utility-scale wind project and a 100MW solar plant, worth $100m, in the Zarafshon district of the Navoi region.
It also signed a memorandum of understanding with Kazakhstan's sovereign wealth fund, Samruk-Kazyna, to develop renewable energy projects in the country earlier this year.
"This project marks a significant stage in Azerbaijan's clean energy transition. Masdar has taken an active role in addressing climate change since 2006 and today we are a catalyst for renewable energy in more than 30 countries around the world," Mohamed Al Ramahi, chief executive of Masdar, said.
This article is reproduced at www.thenationalnews.com