Over 1,300 people have been mobilised for the project.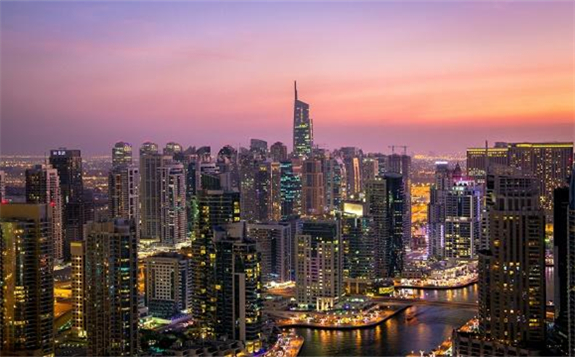 The first two of GE-supplied HA gas turbines for the 1.8 GW Hamriyah Independent Power Plant in the United Arab Emirates are currently undergoing installation and commissioning works, GE announced.
Once completed, the Hamriyah Independent Power Plant is anticipated to be the "most efficient power plant in the Middle East's utilities sector," GE added.
GE will supply three 9HA.01 units, other power generation equipment, as well as repair and maintenance services to the plant for 25 years.
GE has also provided the site with key equipment, such as two steam turbines, two gas turbine generators, two steam turbine generators, two Heat Recovery Steam Generators, two condensers, power island e-rooms, and step-up transformers.
More than 1,300 people have been mobilised for the project.
Codevelopers GE Energy Financial Services and Japan's Sumitomo signed a 25-year power purchase agreement with Sharjah Electricity, Water and Gas Authority (SEWA) in 2018 to develop, build, and operate the plant.
The utilisation of the three 9HA.01 units would help SEWA cut carbon dioxide emissions by about four million tonnes per year as compared to present levels, which is equivalent to removing one million cars off of the UAE's roads.
Currently, all civil works, nearly 85% of the procurement, and about 60% of construction and commissioning works are completed.