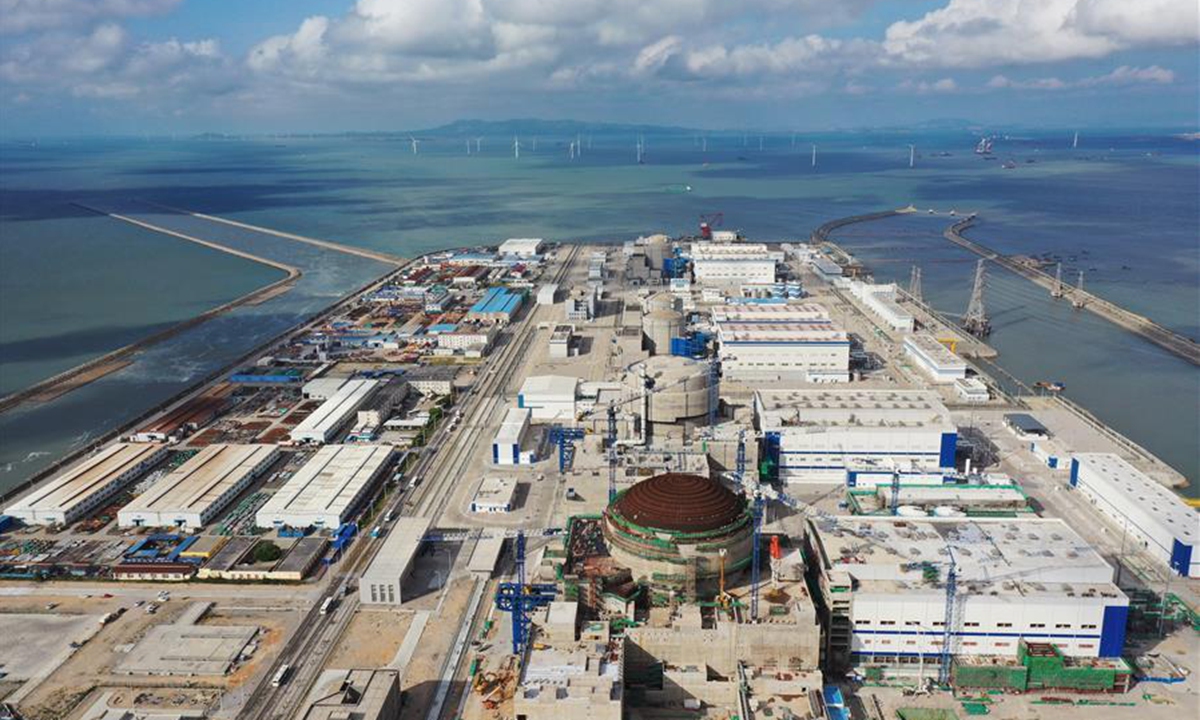 China will draw up an action plan for carbon emissions to peak by 2030 and take active and well-ordered steps to develop nuclear energy on the basis of ensuring its safe use, according to a government work report submitted Friday to the national legislature for deliberation.
China's industrial structure and energy mix will be improved. While promoting the clean and efficient use of coal, we will make a major push to develop new energy sources, and take active and well-ordered steps to develop nuclear energy on the basis of ensuring its safe use, Premier Li Keqiang said while delivering the work report.
China will move faster to build major ecological shields, develop a national park-based nature reserve system, and expand forest coverage to 24.1 percent of China's total land area, Li said.
According to the report, China will continue to improve the quality of the environment, and generally eliminate heavy air pollution and black, malodorous water bodies in cities.
Energy consumption per unit of GDP and carbon dioxide emissions per unit of GDP will be reduced by 13.5 percent and 18 percent, respectively. China will introduce special policies on providing financial support for green and low-carbon development and devise instruments for supporting the reduction of carbon emissions.
As China enters a crucial year for adjusting its energy industry toward a cleaner future, proposals and motions by deputies to the national legislature and members of the top political advisory body are focused on ways to realize China's ambitious carbon reduction goal. Some are suggesting that the implementation of China's new carbon emissions peak goal and carbon neutrality vision should be treated as an important political task by local officials.
In a proposal submitted by the Chinese Peasants and Workers Democratic Party, it suggested the electrification of terminal energy, speeding up the replacement of domestic bulk coal, coal-fired boilers and industrial coal furnaces, and reducing the proportion of coal consumption as soon as possible.
China announced in 2020 bold goals to have carbon dioxide emissions peak before 2030 and achieve carbon neutrality by 2060, boosting efforts to cut carbon emissions.
State Grid Corporation of China, a Fortune Global 500 firm, became on Monday the first centrally owned Chinese enterprise to release a plan for achieving carbon emission peak and carbon neutrality goals, envisioning 50 percent of the electricity transmitted on its vast network from clean energy sources by 2025.