Spanish multinational energy company Iberdrola has partnered with automaker Lexus to promote the use of electric vehicles and to accelerate the installation of charging infrastructure in Spain.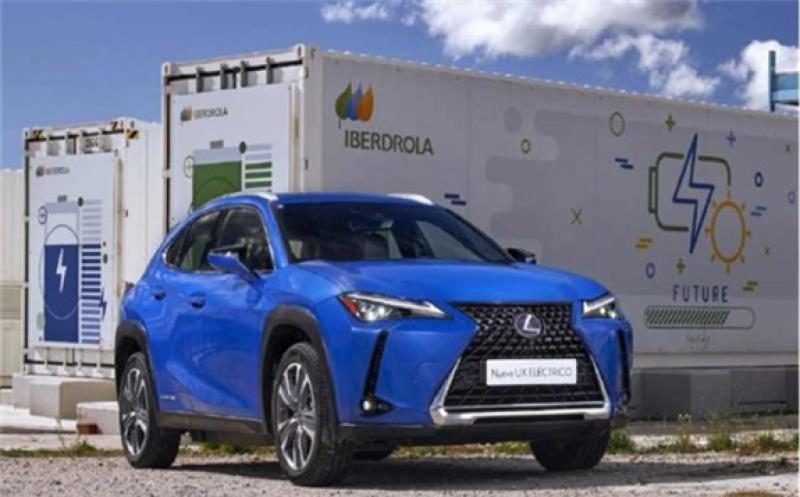 Iberdrola is the charging supplier for Lexus electric models in Spain, specifically for the new UX 300e, the first 100% electric vehicle from Lexus.
Iberdrola and Lexus will install home EV charging points at no cost for users who purchase an electric vehicle. EV owners will also enjoy a 3-year guarantee on both the installation and the Wallbox equipment.
In addition, those customers who are also Iberdrola customers or who decide to sign up with Iberdrola will benefit from six months free charging throughout Iberdrola's public network via its app. Specifically, the Electric Vehicle Plan, created especially for charging, will allow them to save on charging their vehicle with 100% renewable energy, without a bill and without a permanent contract.
The partnership with Lexus falls under efforts by Iberdrola to play a key role in the electrification of the transport sector.
Iberdrola has unveiled its sustainable mobility plan, with an investment of €150 million ($180.7 million), which will increase its roll-out of electric vehicle charging points over the coming years.
The utility plans to install around 150,000 charge points in homes, companies, on the public road network in cities, as well as on the main motorways over the coming years.
The plan will include the company installing ultra-rapid (350 kW) charging points every 200 kilometres, super-rapid points (150 kW) every 100 kilometres, and rapid (50 kW) points every 50 kilometres.
As part of its smart mobility strategy, Iberdrola has completed more than 40 infrastructure roll-out agreements with government departments, institutions, companies, service stations, and electric vehicle dealers and manufacturers.
Iberdrola has also recently become the first Spanish business to subscribe to The Climate Group's EV100 initiative. The aim is to accelerate the transition to electric vehicles with a commitment to electrify its entire fleet of vehicles enabling staff to charge their vehicles at its outlets in Spain and the United Kingdom by 2030.
This article is reproduced at www.smart-energy.com