South Korean industrial conglomerate SK Group has finalised its USD-1.6-billion (EUR 1.3bn) capital investment in US fuel cell systems provider Plug Power Inc (NASDAQ:PLUG) as part of a new partnership aimed at building a hydrogen economy in Asian markets.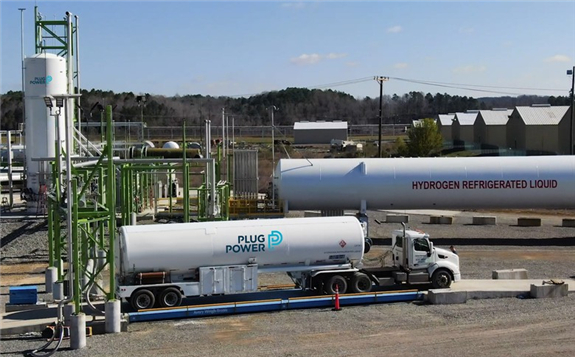 As announced in January, a US subsidiary of SK Group agreed to buy about 51.4 million Plug Power shares at USD 29.2893 apiece in a move that was expected to give it a roughly 9.9% pro forma ownership stake in the hydrogen specialist. The latest announcement says that SK Group now owns about 9.6% of the issued and outstanding shares of Plug Power's common stock following the investment.
The new partnership will see SK and Plug Power create a joint venture to build the hydrogen ecosystem in Korea, whose government has set a goal to establish a hydrogen economy with a cumulative economic value of around USD 40 billion by 2040. The planned JV will seek to construct a Korean gigafactory by 2023 to manufacture fuel cells and electrolysers. These products will later be sold in broader Asian markets with a substantial cost reduction, Plug Power said.
In the meantime, group company SK E&S has set up a hydrogen development business with a pledge to produce 30,000 tonnes of liquefied hydrogen a year, starting in 2023, and 250,000 tonnes of blue hydrogen from 2025 onwards.
SK expects its hydrogen investments to create USD 2.7 billion of net asset value by 2025, it said separately.