All working power units at the country's largest Zaporizhia Thermal Power Plant, run by DTEK, have been automatically put to a halt on Wednesday evening, the operator said in a statement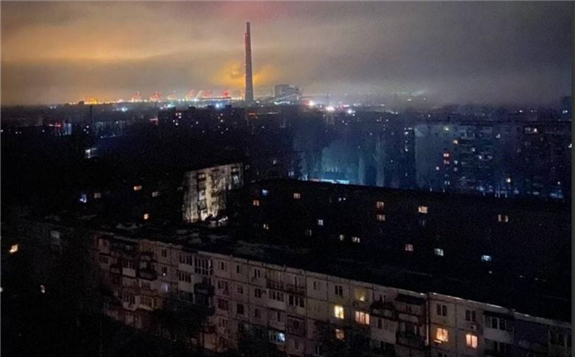 "At 19:25, DTEK Zaporishia TPP completely disconnected from the power grid due to a short circuit at the Luch substation run by Zaporizhiaoblenergo [regional electricity distribution company]," the statement reads.
Due to a short circuit at the substation, fuses have been triggered at the Zaporizhia TPP units, which prevented a larger-scale emergency. At the time of the incident, three power units were in operation, with a total capacity of 750 MW.
"Power engineers plan to launch start-up operations at the TPP units within a few hours," the statement reads.
The shutdown led to a brief blackout in the city of Energodar hosting the plant, while at the moment the operator says power supplies have been restored.
To balance the Ukrainian power grid, DTEK has employed all of its capacities, the statement stresses.
The company says it is synchronizing operations with a government-owned NEC Ukrenergo energy operator.