Emirates Global Aluminium, Mubadala and Dubal Holding completed the first firing of a Siemens Energy H-class gas turbine at the new Dh1 billion power plant under development at EGA's Jebel Ali site.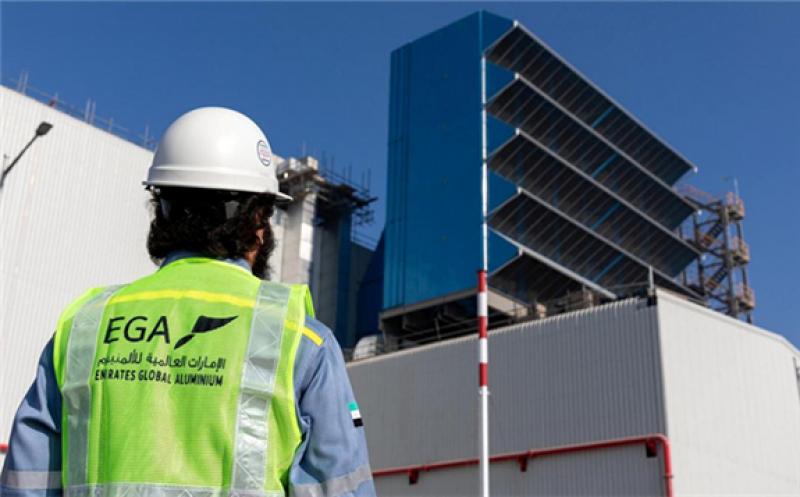 Over the coming months, other facilities at the plant will be completed and integrated to achieve a generation capacity of over 600 megawatts of electricity, EGA said in a statement on Wednesday. It expects the project to be fully completed in the summer.
"We are making good progress on delivering this important project, despite all the challenges of 2020," Abdulnasser Bin Kalban, chief executive of EGA, said.
"This new power plant will improve the efficiency of power generation at EGA even further. That means lower costs in natural gas, and lower costs to the planet. Many applications of aluminium contribute to sustainability, but the environmental impact of how it is made also matters."
As part of the UAE's Energy Strategy 2050, the country aims to reduce its carbon footprint of power generation by 70 per cent and to increase energy efficiency by 40 per cent.
The new power block at EGA is being developed by JA Power & Water Company, a joint venture between Abu Dhabi's Mubadala and Dubai Holding. EGA said it intends to buy power from the joint venture for 25 years following commissioning.
EGA expects the new power block to lower greenhouse gas emissions from its power-generation and aluminium-smelting operations at Jebel Ali by some 10 per cent, the equivalent of planting more than 17 million trees each year, it said.
Nitrogen oxide emissions, which are also emitted by cars, are expected to decrease by as much as 58 per cent or the equivalent of removing more than 850,000 cars from the road.
The project is the first time a Siemens Energy H-class gas turbine has been deployed in the global aluminium industry, EGA said.
"This proven technology will help to decarbonise the UAE's industrial sector," Dietmar Siersdorfer, managing director of Siemens Energy in the Middle East and UAE, said.
Once the new power block is fully operational, five older, smaller and less efficient turbines at EGA's Jebel Ali site will be put on standby for use only in emergencies, the company said.
Earlier this year, EGA said it has made the UAE the first country in the world to produce aluminium using solar power.
On February 2, German car maker BMW signed a deal with the EGA to source the metal made using solar power, as it looks to slash carbon emissions.
The Munich-based car manufacturer signed a "triple-digit million euro contract" with EGA to supply it with 43,000 metric tonnes of aluminium, which will be produced using power from Dubai's Mohammed Bin Rashid Al Maktoum Solar Park.