Since acquiring SolarCity in 2016, Tesla has been providing its own solar solutions by using the inverters of Delta and SolarEdge instead of a comprehensive autonomous R&D.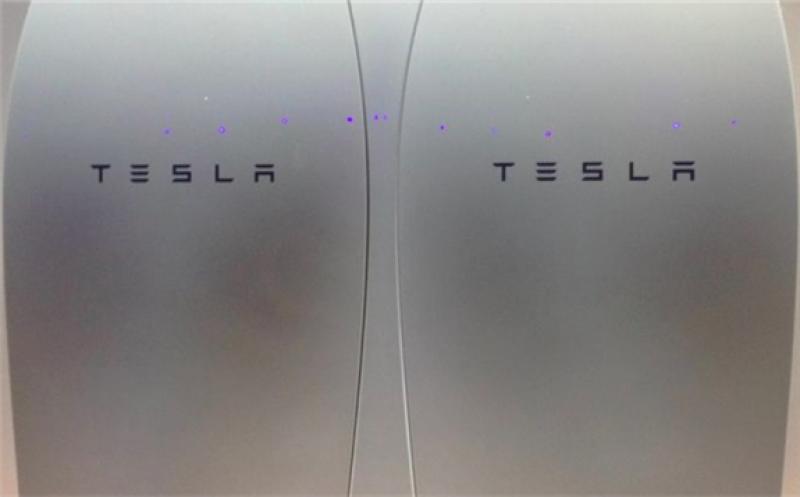 A solar inverter is an essential element in solar solutions as it converts the direct current generated by solar panels into alternating current used by home appliances, and all power emitted by solar panels must go through inverters before external output.
Now, Tesla has officially launches it first autonomously researched and developed "Tesla Solar Inverter".
Adopting the Powerwall 2 technology as the design foundation, the Tesla Solar Inverter is equipped with functions including Wi-Fi, Ethernet, cellular connection, and wireless updates, and can be integrated with Tesla Powerwall and Tesla App. The Tesla Solar Inverter is offered in two models of 3.8kW and 7.6kW.
The Tesla Solar Inverter measures at 26" x 16" x 6" (66 x 41.4 x 15.8cm) and weighs 52lbs, with a prolonged 12.5 years of warranty provided by the company. In addition, with an efficiency of 97.5%, the Tesla Solar Inverter is able to replace the earlier Delta product (97%), though it still has room for improvement if it were to catch up to the 99% efficiency of Solar Edge.
As of now, the new solar inverter can be installed alongside the Solar Roof of Tesla, which allows easy management on solar systems and consumption monitoring for house owners.
Tesla's photovoltaic progression:
June 2016: Tesla acquired SolarCity with US$2.6 billion of shares, which officially initiated the company's photovoltaic journey.
October 2016: Tesla announced two solar products of Solar Roof and Powerwall 2.0 in Los Angeles.
January 2017: Tesla planned to construct the largest rooftop solar array that has a scale of 70MW for its Giga Nevada.
October 2019: Tesla launched Solar Roof V3, with a reduction in the system price and an elevation in installation speed. Musk drafted a target of 1000 rooftop installations per week.
Early 2020: Tesla announced that the new version of Solar Roof will be entering 13 cities in the US, before marching towards the European and Chinese markets in a swift manner.