Siemens Energy has unveiled plans to build a solar-powered green hydrogen plant in Masdar City, Abu Dhabi.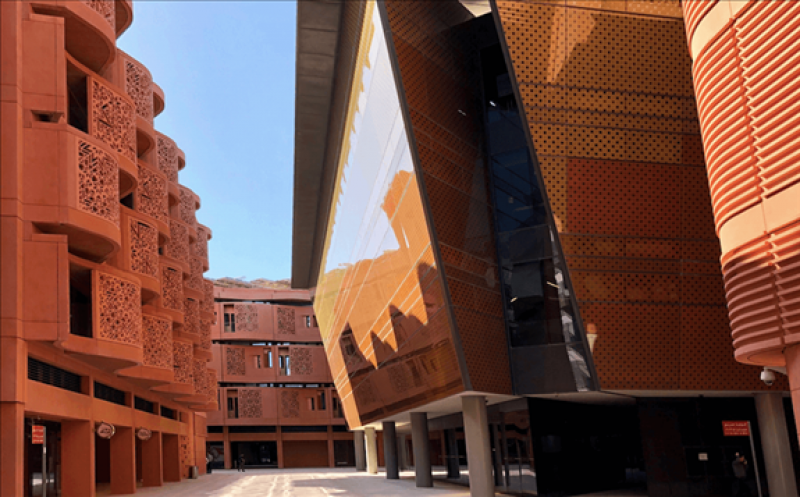 The first phase of the demonstration program will focus on the production of green hydrogen for passenger cars and buses in the Masdar City area.
In parallel, a kerosene synthesis plant will be built to convert the majority of the green hydrogen into sustainable aviation fuel.
In the second phase of the program, the production of decarbonised fuels for the maritime sector will be explored.
Siemens Energy said it is joining forces with Masdar, the Abu Dhabi Department of Energy, Etihad Airways, German Lufthansa, Marubeni Corporation and Khalifa University on the ambitious project that will help to pave the way for the development of the UAE's green hydrogen economy.
The plant will be the first initiative under Siemens Energy's deal with state investor Mubadala and the wider Abu Dhabi Hydrogen Alliance.
It is also the latest in a string of hydrogen announcements to come out of Abu Dhabi in the past few days.
Through the program, the organisations involved can help to significantly reduce the UAE's carbon footprint, create domestic demand for sustainable fuels, and establish a local knowledge and industry base for their production.
"These significant agreements highlight the importance of collaboration with a strong and diverse group of partners across industrial sectors, to drive forward and realise the potential of green hydrogen in decarbonisation," said Armin Schnettler, Executive Vice-President of the New Energy Business at Siemens Energy.
"The UAE's visionary leadership is creating the solid foundations for a successful green hydrogen economy and is the base for a new ecosystem."
Mohamed Jameel Al Ramahi, CEO of Masdar, added, "Green hydrogen has the potential to become the foundation fuel for a future clean economy, and will be a gamechanger for decarbonisation strategies as we look to achieve climate goals and deliver a more sustainable future for all."
"Masdar has been exploring hydrogen production and generation for more than a decade – today we believe the time is right to accelerate investment in this technology."
This article is reproduced at www.h2-view.com