Chinese electric vehicle manufacturer BYD has reported a second major order of 406 electric buses for delivery in the Columbian capital Bogota.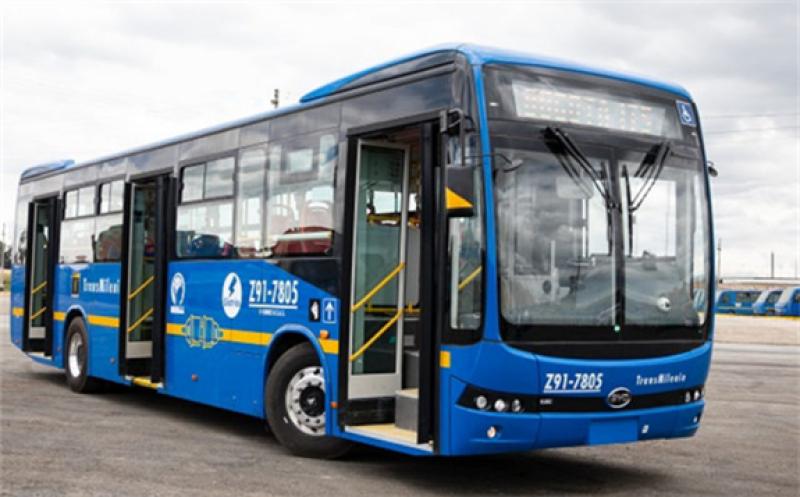 The report follows hot on the heels of a previous report at the end of 2020 of the delivery of 470 electric buses to the city.
The new order, similar to the previous one, includes both 9m and 12m models. They are expected to be deployed on 15 routes in Bogota's Fontibon district on the west side of the city during 2021, providing transport for around 150,000 residents.
BYD says in a statement that it will work with the Colombian bus manufacturer Superpolo on the delivery of body parts for the buses.
The order will bring Bogota's electric bus count to almost 900 and indicates the interest and extent of investment in transitioning to this technology. With the order Bogota's Public Transport Authority Transmilenio is in the process of bringing almost 1,700 electric and low emission (Euro VI emission standard) buses into service in the city.
In addition, it is likely to give impetus to the growth of electrification of public transport elsewhere in the region and to the image of BYD as a supplier.
"BYD is honoured to receive another large order and accounting for more than 98.5% [of Bogota's ebuses]," said Lara Zhang, regional director of BYD Latin America.
Alongside the ebus fleet delivery, Bogota utility Enel-Codensa is rolling out a set of charging stations, with the first located in the Fontibon district.
Previously Enel-Codensa reported it was rolling out a total of 270 chargers to support the electric buses, alongside the growing number of chargers well into the hundreds in homes and public locations for private vehicles and for the emerging fleet of electric taxis.