Everfuel A/S signed an agreement to acquire 100% of the shares in Danish Hydrogen Fuel A/S (DHF) for an undisclosed amount to bolster its position in Scandinavia. The business being acquired includes four hydrogen fueling stations near the Danish cities of Korsør, Kolding, Esbjerg and Aarhus.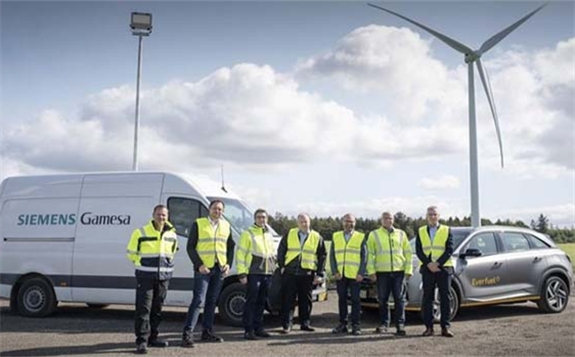 Danish Hydrogen Fuel A/S is today owned by Nel Hydrogen A/S, the industrial gas company Strandmøllen A/S and Danish fuel retailer OK A.m.b.a. Companies are expected to complete the transaction in the coming week.
DHF four hydrogen stations are identical to the stations Everfuel already operate in Copenhagen, Everfuel says.
"This is an important strategic step for Everfuel, cementing our position as market leader in Denmark and Scandinavia. We are grateful to Nel, Strandmøllen and OK for their contribution to making hydrogen fuel a reality in Denmark and look forward to continuing our cooperation with them as we commercialize green hydrogen for zero emission mobility", says the CEO and founder of Everfuel, Jacob Krogsgaard.
Everfuel is a new hydrogen fuel company in Europe, connecting the entire hydrogen value chain to provide green hydrogen for zero emission mobility. In addition to Denmark, the company also operates in Norway, Sweden, the Netherlands, Germany and Belgium.