Engie, Carmeuse and John Cockerill have signed a cooperation agreement for the development of project in Wallonia, in Belgium, to use green hydrogen to make e-methane.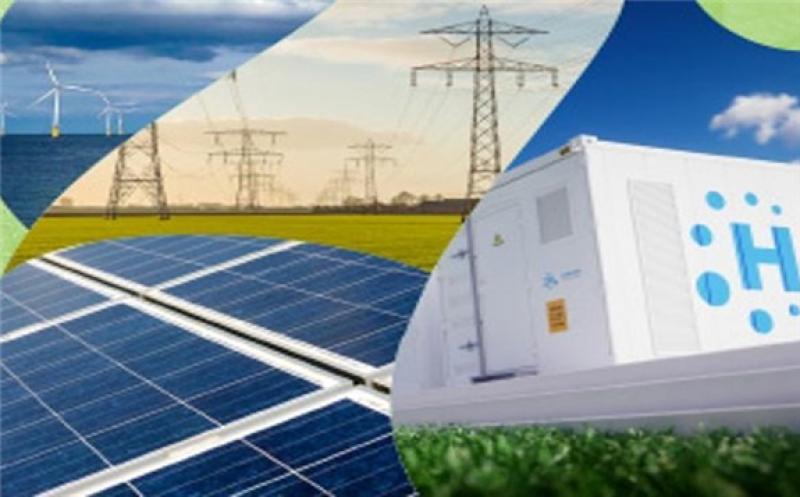 The project will concentrate carbon dioxide from an innovative type of lime kiln and combine it with green hydrogen from a 75MW electrolyser fed by renewable electricity.
The total investment cost for the project is more than €150m and a funding application has been submitted under the EU Innovation Fund and the Important Project of Common European Interest programme.
Pending a successful outcome, implementation of the project would start in 2022 to be operational in 2025.
The project aims to use the reduction of carbon dioxide emissions from the carbon dioxide released during the lime production process for e-methane (methanation).
The e-methane is a renewable gas that can be injected into the gas grid or used in the transport sector or in industry.
The project will combine already available as well as prototype technologies, such as a new type of lime kiln, one of the world's largest electrolysis units, at 75MW and green hydrogen, to achieve industrial scale, the partners said.
Lime manufacturer Carmeuse will be responsible for the construction, commissioning and operation of a new type of lime kiln.
John Cockerill will be responsible for the design, engineering and commissioning of the 75MW electrolyser installation on a site of Engie's in the region of Charleroi.
Engie will be responsible for the construction and operation of the electrolysis unit that will produce green hydrogen, and through its storengy branch also for the construction and operation of the methane process.
The implementation of this project could lead to the avoidance of more than 900,000 tonnes of carbon dioxide emissions during the first 10 years of operation.
The partners said it could enable future projects on a larger scale in the lime sector and replication in other carbon dioxide-intensive industrial sectors.
Engie Benelux CEO Philippe Van Troeye said: "We are proud to be part of this promising joint project with Carmeuse and John Cockerill, which is fully in line with Engie's ambition to accelerate the energy transition.
"Thanks to its expertise, available sites and assets, Engie can produce and deliver green hydrogen locally that will contribute to the circular economy of carbon dioxide and will lead to carbon neutrality."