The California Independent System Operator — the nonprofit that maintains reliability for the bulk of the state's power grid — has become one of the first wholesale power markets to connect an innovative battery storage technology to its system.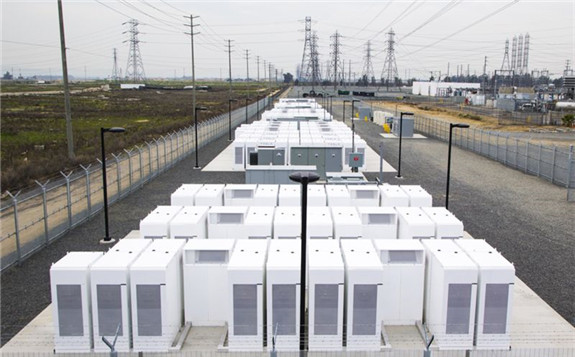 Located at the Miguel substation in Bonita, a flow battery system installed by San Diego Gas & Electric has undergone testing and fine-tuning as part of a four-year pilot project to develop storage technologies aimed at integrating more renewable energy sources into California's grid.
"After years of preparation and testing, the flow battery is now in our market," Peter Klauer, an adviser for power systems development at the Independent System Operator, known as the ISO for short, said in a statement. "With this technology, we are navigating the future of electrical storage."
The SDG&E flow battery storage system will provide 2 megawatts and 8 megawatt-hours of energy, enough to power about 1,000 homes for up to four hours.
SDG&E is working in coordination with Sumitomo Electric of Japan on the pilot program that uses what is called "vanadium redox" battery systems that may last longer and suffer less degradation than other types of batteries, such as lithium-ion. Flow batteries may also prove easier to scale and end up being more cost-effective.
With California policymakers increasing the state's goals and mandates for renewable energy and last year setting a target for the state to derive 100 percent of its electricity from zero-carbon resources by 2045, storage has taken on a more urgent role in maintaining future grid reliability.
For example, solar production in California is plentiful during the day when the sun is out but plummets when the sun sets. When there is an oversupply of solar during the day, grid managers at the ISO sometimes have to curtail solar generation. Alternately, they have to rely on sources such as natural gas plants to fill needs in the evening.
With storage, captured solar energy produced during the day could be deployed later, smoothing out the fluctuations between supply and demand.
Klauer said the demonstration project is testing ways that flow batteries can prove most profitable in the many scenarios posed in the energy trading market, such as specific hours and seasons.
The project is also part of a partnership between the California Governor's Office of Business and Economic Development, known as GO-Biz, and Japan's New Energy and Industrial Technology Development Organization, or NEDO.