China National Nuclear Corporation (CNNC) announced that cold testing had been completed at unit 2 of the demonstration high-temperature gas-cooled pebble-bed module reactor plant (HTR-PM) at Shidaowan in Shandong province. Cold tests were completed at unit 1 on 19 October.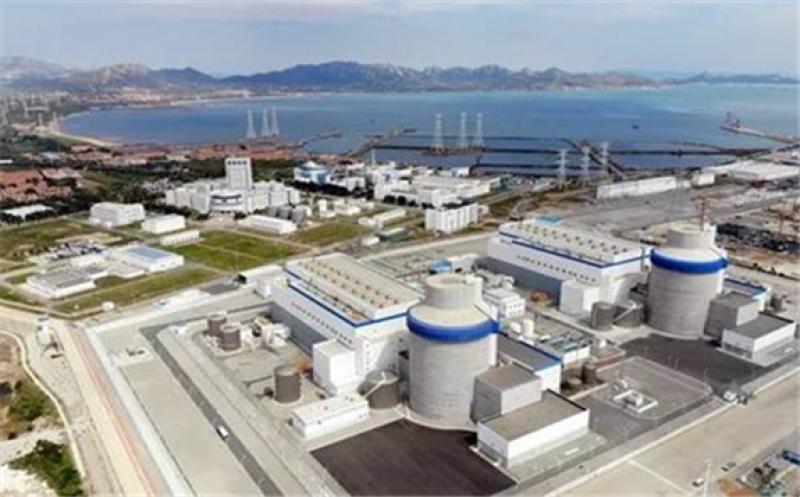 While cold tests at most reactors use water, those at the helium-cooled HTR-PM used compressed air and a small amount of helium. This mixture was pressurised in stages to a maximum pressure of 8.9MPa during the primary loop pressure boundary strength performance test. The leakage rate of the primary circuit was measured whilst the pressure was maintained at 8.0MPa for more than 24 hours.
At the same time, the deformation and displacement of the primary circuit pressure vessel under pressure was investigated, and the effectiveness of the supporting system verified.
China has been developing HTGR technologies for more than 40 years, mainly at the Institute of Nuclear and New Energy Technology (INET) of Tsinghua University in Beijing. Starting in the late 1980s, the National High-tech R&D Programme designed, constructed, commissioned and operated a 10MW thermal power test reactor (HTR-10).
Based on the HTR-10 achievements, INET began development of a commercial nuclear power plant comprising modular HTGRs. The demonstration HTR-PM project was launched in 2001 and work started in December 2012. The plant will initially comprise twin HTR-PM reactor modules driving a single 210MWe steam turbine. A further 18 units are planned for the site.