GE Hitachi Nuclear Energy (GEH) has announced that Synthos Green Energy (SGE), a member of the Synthos Group S.A., has initiated discussions with Poland's National Atomic Energy Agency (Panstwowa Agencja Atomistyki - PAA) about a potential BWRX-300 small modular reactor project.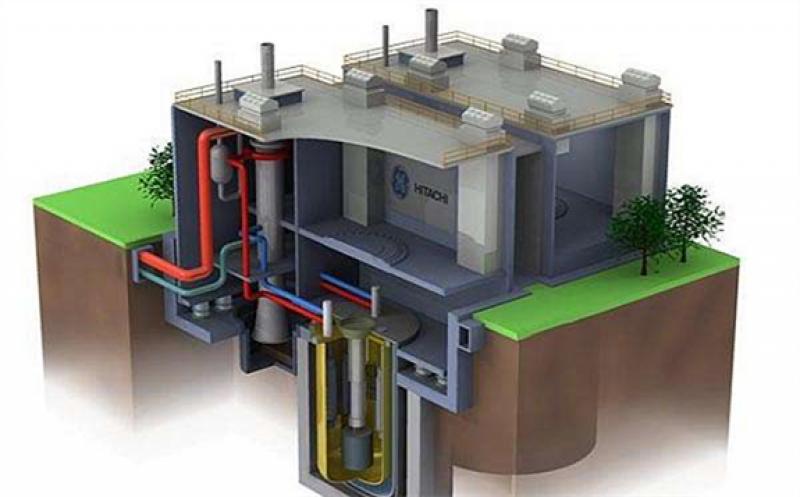 Under the Polish Nuclear Act of 29 November 2000, before applying for a permit to construct a nuclear facility, a party such as SGE may ask PAA to issue a general opinion about the organizational and technical solutions to be applied in the construction and operation of a potential facility in Poland. SGE intends to request a general opinion and in advance of that has submitted to PAA a document describing technical attributes of the BWRX-300. SGE and GEH recently signed a strategic cooperation agreement that is focused on development and deployment of the BWRX-300. In addition to GEH, Exelon Generation, Fortum and CMS Legal in Warsaw are supporting SGE in this process.
"With our design-to-cost approach, we believe the BWRX-300 is ideally positioned to help SGE and Poland meet the demand for clean, stable and affordable energy," said Jon Ball, Executive Vice President of Nuclear Products for GEH. "We look forward to supporting SGE as it considers deploying this game-changing technology to meet the energy needs of its operations and help Poland achieve its goals for decarbonization."
"SGE and its strategic partners firmly believe that SMR technology such as GEH's BWRX-300 can be a part of the deep decarbonization plan of the Polish energy sector and the industry," said Michal Solowow, owner of Synthos Group.
"Our request to the PAA will allow determining the scope of the full application for a general opinion about the organizational and technical solutions to be applied in the construction and operation of a plant with BWRX-300 technology," said Rafal Kasprow, President of the Board of SGE. "It is a first step and we are prepared to move forward with the regulatory process together with the PAA."
"We are very happy to be part of this process and to support it with our nuclear expertise and experience," said Olli Kymalainen, Head of Newbuild and Upgrades Services at Fortum. "We are excited that developments regarding nuclear power are taking steps forward in Poland."
"Gaining PAA's confidence in the development and deployment of SMRs in Poland is vitally important," said Ralph Hunter, Managing Director and COO of Exelon Nuclear Partners. "It is our belief that the Polish nuclear energy program would be enhanced by developing and deploying both SMRs and large-scale nuclear power plants. The production of clean, low-cost, reliable energy from nuclear would bring significant benefits in meeting climate change and energy security objectives of both government and industry."
GEH and Synthos SA announced in October 2019 an agreement to collaborate on potential deployment applications for the BWRX-300 in Poland. Synthos, a manufacturer of synthetic rubber and one of the biggest producers of chemical raw materials in Poland, is interested in obtaining affordable, on-demand, carbon-free electricity from a dependable, dedicated source.
The BWRX-300 is a 300 MWe water-cooled, natural circulation SMR with passive safety systems that leverages the design and licensing basis of GEH's U.S. NRC-certified ESBWR. Through dramatic design simplification, GEH projects the BWRX-300 will require significantly less capital cost per MW when compared to other water-cooled SMR designs or existing large nuclear reactor designs.
By leveraging the existing ESBWR design certification, utilizing licensed and proven nuclear fuel designs, incorporating proven components and supply chains and implementing simplification innovations the BWRX-300 can, GEH believes, become cost-competitive with other forms of generation.
As the tenth evolution of GE's first Boiling Water Reactor (BWR) design, GEH's BWRX-300 represents the simplest, yet most innovative BWR design since GE began commercializing nuclear reactors in 1955.