13th October 2020, Sosnovy Bor, Russia. The power start-up at the Leningrad NPP Unit 6, containing ROSATOM's flagship Generation III+ VVER-1200 reactor, has begun following the green light from Russia's watchdog Rostekhnadzor.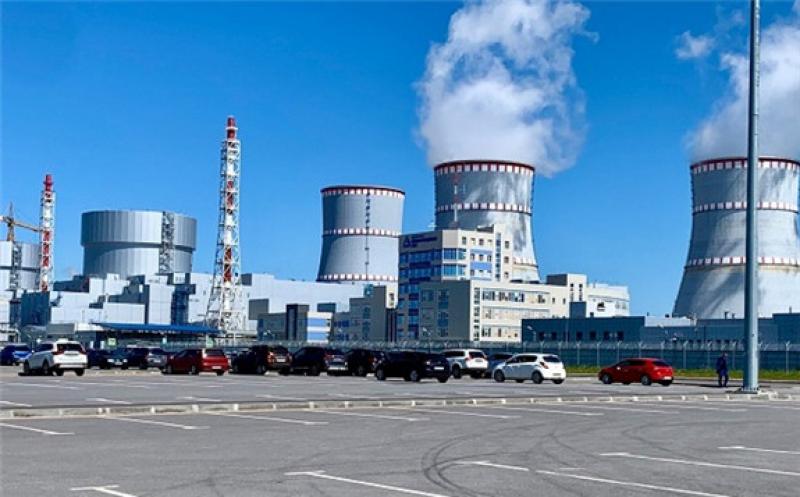 Power start-up comprises a complex series of stages over the course of which reactor's power is gradually increased from 1% to 35-40%. That power level generates sufficient energy to turn on the turbogenerator, which, when connected to the grid, then begins producing electricity – a milestone scheduled for this autumn.
Leningrad NPP's Director Vladimir Pereguda said: "We are three steps away from commissioning yet another state-of-the-art Russian unit – in the next six months, the unit should go through power start-up, trial operation and comprehensive tests. During these tests, while gradually increasing its power level, we will test the unit's technological durability and safety and its security systems. In the beginning of 2021, the new sixth power unit will enter the capacity market and start supplying consumers with almost 28 million Kilowatt-hours (kWh) of electricity daily."
The commissioning of Leningrad NPP Unit 6 began on 19 July 2020, when the first assembly with fresh nuclear fuel was loaded into the reactor core prompting the unit's physical launch. During physical start-up, nuclear scientists successfully brought the reactor to a power level of about 1% and confirmed that the unit's physical characteristics comply with those stipulated in its design. The scientists also evaluated the efficiency and reliability of the reactor's security systems and safety interlocks.
The Unit 6 is expected to enter commercial operation in 2021. It will replace Leningrad NPP Unit 2 equipped with RBMK-1000 reactor, which has successfully operated for 45 years.