A contract for the supply of fuel for the Rooppur nuclear power plant under construction in Bangladesh was signed today between TVEL JSC - the nuclear fuel manufacturer of Russian state nuclear corporation Rosatom - and the Bangladesh Atomic Energy Commission (BAEC).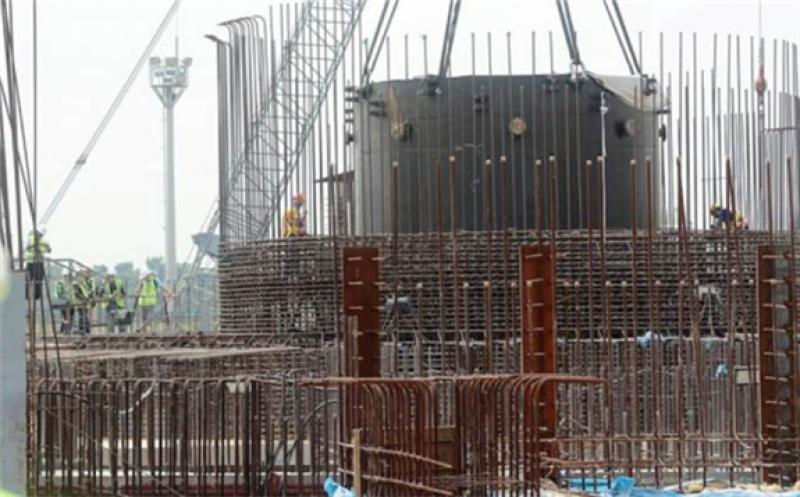 Rosatom in February 2011 signed an agreement for two 1000 MWe-class reactors to be built at Rooppur for BAEC. According to that agreement, Bangladesh is required to procure nuclear fuel from TVEL for the entire operating life of the plant.
The 1200 MWe VVER-1200 reactor model was subsequently selected for Rooppur. The initial contract for the project, worth USD12.65 billion, was signed in December 2015. Under that contract, Rosatom will maintain the plant for the first year of its commercial operation before handing over to the Bangladesh authorities, and will bear fuel costs for the first year of operation. According to a report in Energy Bangla, Bangladesh has already signed a deal with Russia to procure the required uranium for the first two years of operation of the Rooppur plant.
The VVER-1200 reactor design has already been implemented at Novovoronezh II in Russia, where the first unit of that design - a development from the VVER-1000 - entered commercial operation in February 2017.
"As part of Rosatom's integrated offer, TVEL fuel company will provide Rooppur NPP with up-to-date efficient nuclear fuel with successful operation experience at the reference power units," said TVEL President Natalia Nikipelova. "Negotiating this contract, TVEL has maximally met the customer requirements in regard of fuel supply terms. I am confident that the contract will be strictly accomplished and our fuel will once again demonstrate the high level of Russian nuclear technologies."
Evgeny Pakermanov, president of Rusatom Overseas JSC, which coordinated the negotiations with Bangladesh, said: "As part of this contract implementation, Bangladesh will be provided with guaranteed supplies of nuclear fuel for the entire life cycle of Rooppur NPP. This will contribute to the strengthening of friendly bilateral relations and the strategic partnership between Bangladesh and Russia in the field of nuclear energy."
The Bangladesh Atomic Energy Regulatory Authority issued the first site licence for the Rooppur plant in June 2016, allowing preliminary site works, including geological surveys, to begin. The plant is sited on the eastern bank of the river Ganges in Pabna district about 160 kilometres northwest of Dhaka. The general contractor for the project is AtomStroyExport, Rosatom's engineering subsidiary.
First concrete for unit 1 was poured in November 2017, while that at unit 2 was poured in July 2018. Rooppur unit 1 is scheduled to begin operation in 2023, with unit 2 following in 2024.
Bangladesh, which has a population of 160 million, plans to produce 9% of its electricity from nuclear power and reduce its dependence on fossil fuels by the middle of the next decade.