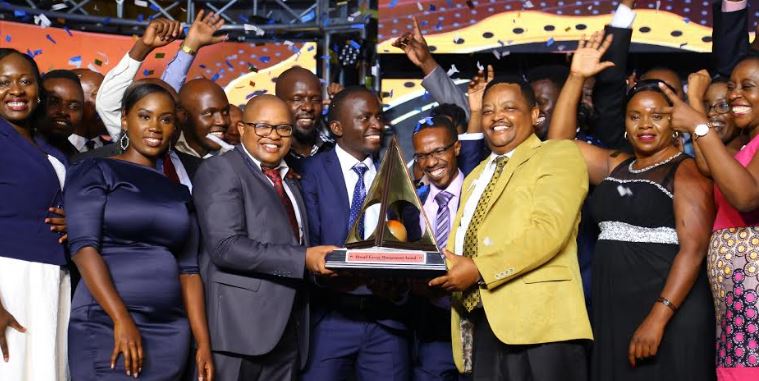 The Energy Management Awards seeks to promote excellence in energy management by recognizing companies that have made significant cuts in their energy consumption without negatively affecting their output.
KBL also bagged five more awards – Fuel Savings Large, Energy Innovation, Best Energy Management Team Consumer, and was a runner up in the Electricity Savings Large Consumer and Water Efficiency categories.
The award ceremony marked the end of a three-day conference organized by the Kenya Association of Manufacturers (KAM) and the Ministry of Energy with the aim of encouraging competitiveness in energy efficiency and conservation among manufacturers.
Speaking during the award ceremony, KBL Supply Chain Director Patrick Kamugi encouraged manufacturers to continue prioritizing energy efficiency.
"Ensuring access to affordable, reliable and modern energy for all in line with SDG 7 is crucial to achieving many of the Sustainable Development Goals. As manufacturing companies, we must commit to promoting and supporting energy stewardship in our supply chains by focusing on energy conservation, energy efficiency and energy management," said Kamugi.
KAM Chair Sachen Gudka said that Energy Efficiency is one of the initiatives that KAM has put in place to drive Kenya's green economy. Other initiatives include water efficiency, waste management – PET plastic bottles and chemical wastes, Responsible Care and Green financing.
It is estimated that industries that have participated in the Energy Management Awards, have a combined energy savings worth Sh13.7 billion over the last 15 years, with the potential cost