Vestas has had its greenhouse gas reduction targets validated to confirm they are in line with the levels required to keep global warming to 1.5°Celsius above pre-industrial temperatures, the most ambitious goal of the Paris Agreement.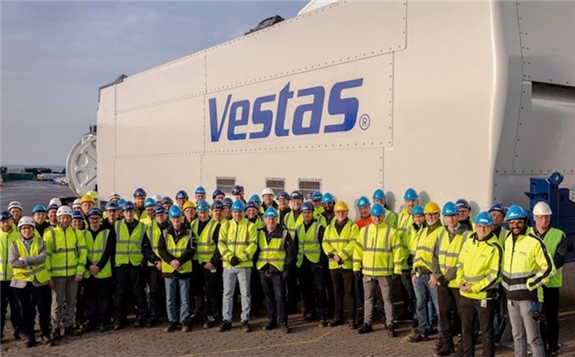 The Danish turbine manufacturer said that validation has been carried out by the Science Based Targets Initiative (SBTi).
SBTi is a collaboration between CDP, the UN Global Compact, World Resources Institute (WRI) and the World Wide Fund for Nature.
The target validation follows Vestas' announcement in January 2020 to become carbon neutral, without the use of offsets, by 2030.
Vestas has set a goal to reduce emissions from direct operations – scope 1 and 2 emissions – by 100% by 2030 from a 2019 base year.
The company also aims to reduce emissions from its supply network (scope 3) by 45% per MWh generated by 2030.
Vestas chief executive Henrik Andersen said: "At Vestas, we are proud to reach this milestone with SBTi.
"Becoming carbon neutral by 2030 is a key element within Vestas' goal of becoming the global leader in sustainable energy solutions.
"With several nations and global businesses outlining intentions for a green economic recovery from Covid-19, the renewables industry is set to become a more dominant resource in the global energy mix.
"As the world's leading supplier of wind energy, Vestas is determined to ensure that the industry continues to minimise environmental impacts as it scales."
WRI director of private sector climate mitigation Cynthia Cummis said: "Vestas' science-based targets put the company on a pathway to reach zero emissions faster than what science tells us is needed.
"By setting targets that are grounded in climate science, Vestas is positioning themselves as leaders in their sector and setting themselves up for success in the transition to a net-zero economy."