Enterprize Energy has signed an MoU with a Vietnamese consortium to survey and develop the Thang Long offshore wind project in Vietnam.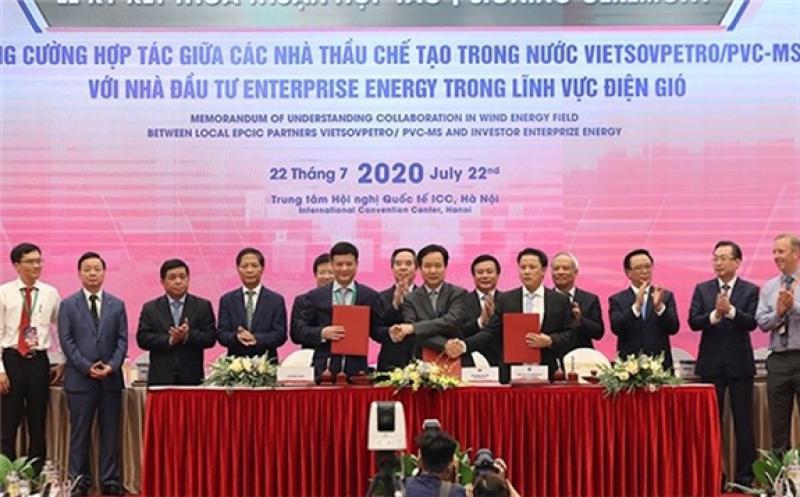 The 3.4GW project is located 20km to 60 km from the coast of Binh Thuan, at a depth of 30 to 55 metres.
The Vietsovpetro & PVC-MS consortium has been selected as EPCI contractor covering the entire construction design, fabrication, launching, transportation, installation of steel structures and stations, offshore transformer, and construction and connection of undersea cables and transmission grids.
Enterprize will lead on investment from a consortium of energy companies and foreign partners, including Société Générale (SOC GEN), MHI Vestas Offshore Wind (MVOW) and ODE on the project.
Thang Long aims to take advantage of Vietnam's capacity in constructing structures through Vietsovpetro and PVC-MS, helping Vietnam to become a leading country in Southeast Asia in developing offshore wind power.
Enterprize Energy will consider additional investment to upgrade the grid for the project, subject to permission from the Vietnamese Government.
The goal is that the energy from this project will be provided at an affordable price for Vietnam.
In addition to energy, Thang Long is expected to stimulate economic growth in Vietnam as 50% of construction and operational work will be sourced locally.