Indian state-controlled power utility NTPC has increased its thermal generation capacity through the addition of an 800MW second unit at the Lara thermal power project in Raigarh.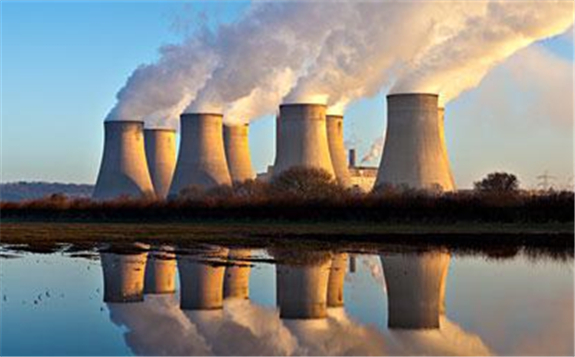 The unit, in the central Indian state of Chhattisgarh, completed trial operations early this week, the company said. The addition takes generation capacity at NTPC, India's largest utility, to nearly 63GW.
The bulk of NTPC's capacity, or about 55GW, is coal-fired generation at 33 power plants. Another 6GW of capacity is gas or liquid fuel and the remaining 1.72GW is renewables.
The expansion comes at a time when India's coal-fired generation demand is under pressure from the Covid-19 outbreak and consequent lockdowns. The country's coal-fired generation fell by 25GW on the year to an average of 96.52GW last month, Central Electricity Authority (CEA) data show. This brought India's average coal-fired output during the first half of this year to 101GW, down from 117GW during the same period last year.
NTPC added a record capacity of 8.26GW in the 2019-20 fiscal year ending 31 March but this was lifted by acquisitions of 3.3GW of hydropower and wind assets.
The company had set a target to build 5.54GW of coal-fired generation capacity in 2020-21. But it now expects only to be able to add at least 4.74GW because of a shortage of workers owing to the pandemic.
NTPC consumes nearly 23pc of India's 729mn t coal output. It consumed about 169mn t coal during 2019-20, of which 2.3mn t was imported. The consumption was marginally lower than the total burn of 173mn t in 2018-19.
The utility issued tenders to import 6mn t of coal during 2019-20 and received shipments of 3mn t. But it later decided to delay receipts because of reduced coal use and a recovery in CIL's output after heavy monsoon rains. Further imports are unlikely this year given a surplus of domestic coal and reduced coal burn. India has also stepped up efforts to persuade utilities to use domestic coal.
NTPC has captive coal production that it aims to expand each year to meet its growing needs. It mined about 11mn t of coal in 2019-20 against 7.3mn t in the previous year. It is aiming to increase output further to 18mn t for 2020-21 and 29mn t by 2021-22. The company's 10 allocated coal blocks have combined estimated reserves of 7.3bn t and an indicative production capacity of 113mn t/yr.