On July 4, the right bank intake tower trash rack of Baihetan Hydropower Station constructed by China Gezhouba Group Corporation achieved the goal of capping the entire line.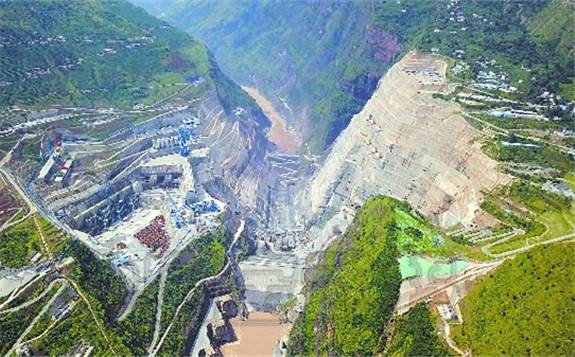 There are 8 inlet towers at the inlet of the right bank of Baihetan Hydropower Station, and each tower body is equipped with 6 trash racks. The trash rack is the upstream structure of the water intake tower and belongs to the canal head building. It is mainly composed of grid pier, connecting beam, grid groove, stacked beam gate groove and other components. It is used to block water, grass and driftwood and other debris carried by the water flow.
The total installed capacity of Baihetan Hydropower Station is 16 million kilowatts, which is currently the largest hydropower project under construction in the world. The capping of the trash rack on the right bank intake tower has laid a foundation for achieving the goal of generating power for the first units in July 2021. After all the units are put into operation, Baihetan Hydropower Station will become the second largest hydropower station in the world after the Three Gorges Project, which has important strategic significance for promoting the development of the Yangtze River Economic Belt, optimizing the energy structure, and promoting energy conservation and emission reduction.