Brazil's hydrocarbons regulator (ANP) will resume an open season for access to the Bolivia-Brazil natural gas pipeline (Gasbol).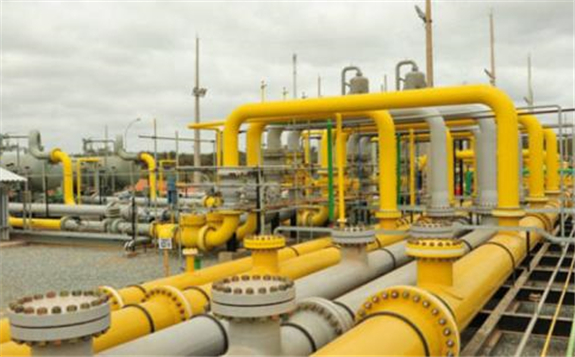 The process was suspended in late March because of uncertainty over gas demand amid the pandemic.
The ANP will release auction terms on 10 July and potential bidders will have until 24 July to express interest in participating. The ANP plans to issue the results of the tender offer by 13 August, with the goal of signing contracts by 27 August.
According to the current timeline, third-party access to the 2,593km (1,610mi) pipeline will begin on 1 September.
The open season will offer 10.08mn m³/d of transport capacity. In March, state-controlled Petrobras signed a new long-term agreement with its Bolivian counterpart YPFB to reduce its gas offtake to 20mn m³/d from 30mn m³/d, freeing the Bolivian company to market gas directly to alternative clients in Brazil.
"The continuation of this process is key for our regulatory agenda," Symone Araujo, the natural gas director of Brazil's mines and energy ministry said earlier this week.
She added that many companies have requested authorization to import gas, which highlights the potential interest in the tender offer. Multiple authorizations have also been granted for waterborne LNG, highlighting ongoing supply diversification.
Last month, Parana state utility Copel received authorization to import and resell gas. The company owns the 484MW gas-fired Araucaria thermoelectric plant.
Other companies that have received authorization to import gas include aluminium manufacturer Companhia Brasileira de Aluminio and Comercializadora de Gas, which is controlled by energy and logistics conglomerate Cosan.
Araujo said that gas demand fell by more than 20pc between April and early May because of social distancing measures implemented to combat Covid-19, but added that demand has been recovering.
This is the second open season for access to Gasbol. The initial process, which was concluded in late December, was dominated by Petrobras, which contracted 18.08mn m³/d of capacity for 2020 and 8mn m³/d for 2021. Petrobras is prohibited from participating in this second offer.