Repsol will support Kia's electrification in Spain as a preferred charging infrastructure provider.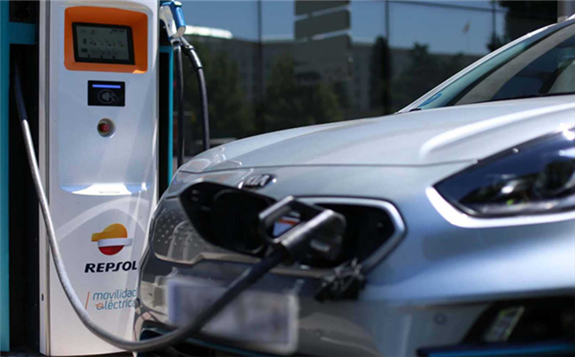 Repsol, the Spanish oil and gas company, which gradually increases its involvement in electric vehicles, has become the preferred charging infrastructure provider for Kia in Spain.
According to the agreement, Repsol will install charging points at 220 Kia sites in the country, as well as will be recommended for Kia's customers for home charging station installations.
It might be an interesting option, especially if combined with Repsol home electricity deal, as there are several benefits, including 2 free months, 50% discount on Repsol charging network and more:
"Additionally, the customers of the two companies will be able to recharge their vehicles at over 250 Repsol public points at a 50% discount if they are clients of Repsol's domestic electricity supply. Those customers will also benefit from a credit of up to 150 euros in Waylet, Repsol's payment application which can be used at the company's 3,400 service stations and a wide network of businesses. The agreement also contemplates personalized electric mobility solutions for fleets, companies and dealers."
Repsol's charging network currently consists of more than 250 points, including about 50 DC fast chargers.
The two partners already collaborated on plug-ins for at least two years when 500 Kia Niro PHEV were launched in WiBLE carsharing service in the Community of Madrid.
According to Repsol, the WiBLE has 170,000 registered users, which surpassed 1.4 million trips.