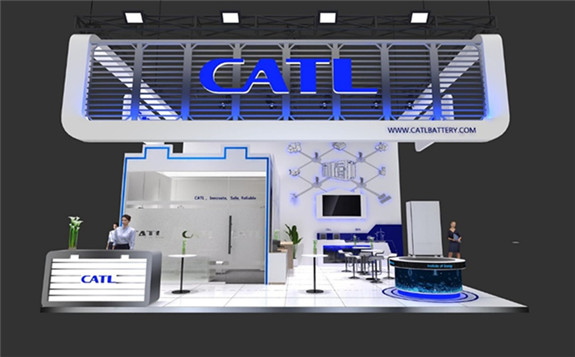 Converging factors continue to pull foreign players into Japan's residential energy storage system market, with news that Chinese automotive battery giant CATL is entering a tie-in with a domestically-headquartered renewables company.
The company's partner in Japan, Next Energy & Resources, has predicted that the growth of home solar – and now energy storage – systems will help provide the impetus for new business models, including the growth of third-party ownership.
Next Energy & Resources said in an announcement on 25 July that since the success of the feed-in tariff, particularly post-2012 when much more generous rates began to be paid for kilowatt-hours fed into the grid, the price competitiveness of solar power generation has increased greatly.
Next Energy said it expects self-consumption of solar to become more and more commonplace in Japan and anticipates a market opportunity for third-party ownership of solar energy systems. As seen in the US for a number of years, rather than buying solar home systems, customers rent them from a solar provider through long or shorter-term contracts. Next Energy wants to roll out this model, where households do not have to pay hefty upfront costs, into the Japanese domestic market.
More and more, Next Energy & Resources said, the price competitiveness of batteries will also improve, with the company considering that energy storage systems (ESS) will be a standard piece of kit used in the third-party ownership business model.
The company said it believed battery storage is "essential for the spread of solar power generation for the development of distributed energy systems". Through the alliance with CATL, which it said is one of the world's biggest players in batteries, Next Energy wants to secure a stable supply chain and "further reduce the total introduction cost" while overall developing and promoting the expansion of stationary storage battery use in Japan. A Japanese sustainable innovation company, U3, will work with the pair on developing business models.
Japan an 'important strategic region' for distributed energy player Autogrid
Japan's energy market continues to undergo a process of deregulation and the increased number of recent entrants to the retail market, national renewable energy goals and energy security concerns, and the need for backup power for homes and businesses in a country prone to natural disaster are among the other factors that have led analyst Izumi Kaizuka of Tokyo-based RTS PV to remark that not only is Japan's solar boom far from over, the addition of energy storage will be one of the keys to its continuing success.
Another recent example is the roll-out of solutions for virtual power plants (VPPs) by US software and data company Autogrid, which said it could add more than 10,000 assets to one such project in Japan's electricity market. Earlier this month, Autogrid established a Japanese subsidiary, Autogrid Systems KK, with CEO Dr Amit Narayan citing Japan to be one of Autogrid's "most important strategic regions in the world, with its swift deregulation and strong momentum toward adoption of new energy technologies".
Recently, oil company Shell became an entrant to Japan's retail electricity market too. However, a spokesman for Sonnen, the German energy storage systems and technologies company owned by the Dutch fossil fuel major, would not be drawn to comment on whether it too would be joining the parent company in the market, despite admitting there has been speculation in Japanese media to this effect.
"As you know, sonnen is a fast-growing company and therefore always exploring new opportunities and markets. And Japan is a large electricity market, which has a promising potential for battery storage, like many countries," a Sonnen media representative told Energy-Storage.news.
Back to the main story, Next Energy did not issue specific details on CATL's involvement at this time. However, the announcement follows up a low key entrance into Europe's stationary energy storage market, with the company exhibiting in May at Intersolar / ees Europe trade show in Germany for the first time. Contemporary Amperex Technology Limited – to give it its full name – is currently building its first European EV battery factory in Thuringia, Germany. A spokesperson confirmed to Energy-Storage.news that the company is "strengthening its global strategy," in order to "follow the change of the company's overseas business" as well as to meet "market requirement".
CATL will increase its investment in its production and R&D base in Europe from EU240 million (US$267.31 million) to a maximum of EU1.8 billion total investment, with the Thuringia factory expected to take 60 months to construct although the final schedule remains open to adjustment.