In a recent parliament sitting in Papua New Guinea, questions are raised on the geothermal policy for Papua New Guinea.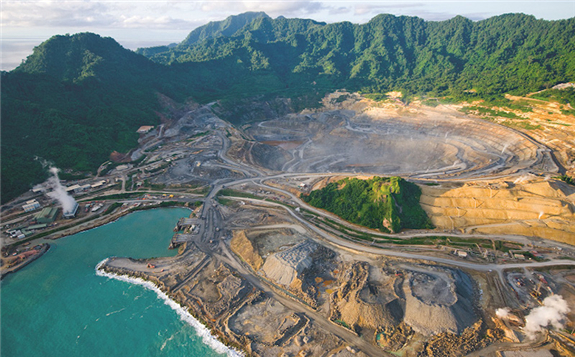 It seems that approaches to attract investments into the geothermal sectors have been hampered due to the lack of proper policy. The question is raised on when the Geothermal Resource Development Policy will be ready.

"Papua New Guinea is characterized by quaternary volcanic islands with potentially low to high-temperature geothermal resources that are yet to be systematically investigated for development and utilization."

"The country has an installed capacity of 50MW geothermal power plant on Lihir Island, owned and operated by Newcrest Mining Limited within its gold mining lease. Apart from this, geothermal energy research and development including other renewable energy sources has been slow due to lack of political will and support for the development of policies and legal frameworks and finance to direct and lead geothermal development including other renewable energy sources to realize the desired national goals and visions." so the Country Update for the World Geothermal Congress 2o20

In his questions to the Minister of Mining Johnson Tuke, MP Dr Allan Marat for Rabaul said that his region had enough geothermal resources to warrant the establishment of a geothermal power station to supply the whole of East New Britain (ENB).

"Unfortunately, our efforts to bring in foreign investments have been hindered by the fact that there is no geothermal resource development policy in PNG," he said.

Dr Marat said the New Zealand government had funded the drafting of a geothermal resource development policy for Papua New Guinea a few years ago (around 2016). A draft version of the policy has been circulating, yet no final version has been presented.

The Geothermal Resource Policy that has been developed relates to the exploration, development, production, use and management (including preservation) of geothermal resources in Papua New Guinea. The Geothermal Resource Policy for PNG was developed by Mark Chrisp (Director of Mitchell Daysh Ltd) and Marlene Oliver (a former NZ Environment Court Commissioner) as part of the NZ Aid Programme funded by the NZ Ministry of Foreign Affairs and Trade.

The resource policy sets out an overall policy mission and policy objectives are heavily influenced by New Zealand's Resource Management Act 1991 and the Geothermal Module of the Waikato Regional Plan.