Polish oil and gas company, PGNiG, has announced a new deal to supply liquefied natural gas (LNG) to South Korean electronics manufacturer, LG Electronics.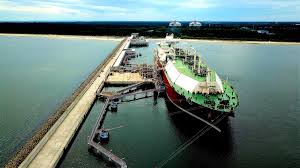 The agreement will see PGNiG construct a regasification station and provide approximately 19,000 tonnes of LNG to the Poland-based LG Electronics manufacturing facility over the next five years. The station is currently planned to go live in December 2020.
The LG production plant, the largest of its kind in Europe, is based outside Wroclaw, Poland, and produces batteries used in LG's electronic cars.
Jerzy Kwieciński, president of PGNiG, said that the company is "convinced" that LNG will form the foundation of Poland's future industrial development in a statement confirming the deal.
"The use of this fuel not only guarantees efficient production, but also a positive ecological effect," said Kwieciński. "Business is looking ever more favorably at this universal and cheap solution. This contract is a great success of our group, one of the largest in our history."
PGNiG didn't disclose financial details of the deal.