State-owned utility PT PLN and PT SMI have announced having signed an MOU to work together to develop new renewable energy (EBT) projects, including geothermal clean energy.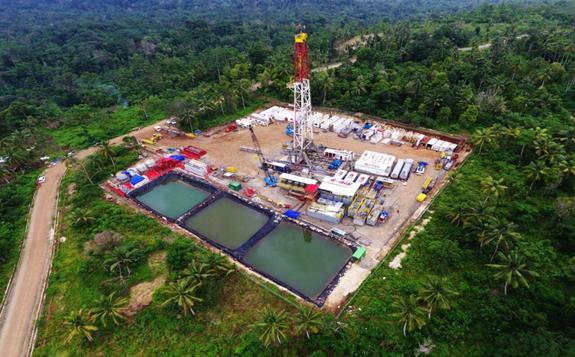 The signing by PT PLN (Persero) President Director Zulkifli Zaini and PT Sarana Multi Infrastructure (Persero) Managing Director Edwin Syahruzad took place in Jakarta on May 14, 2020.
"This collaboration is one concrete step of SOE synergy between PLN and SMI to realize the government's target in accordance with PP No. 79 of 2014 concerning National Energy Policy and Presidential Regulation No. 22 of 2017 concerning the National Energy General Plan, namely achieving an EBT mix of 23% by 2025. " Said PLN Finance Director, Sinthya Roesly.
This is also part of Indonesia's participation in the 2030 Agenda launched by the United Nations (UN) to achieve 17 (seventeen) Sustainable Development Goals (SDG) where one of the targets is affordable and clean energy (Affordable and Clean Energy ), namely ensuring access to affordable, reliable, sustainable and modern energy for everyone by 2030. In addition, the target of reducing greenhouse gases is 29% by 2030, where the energy sector is targeted to contribute 314 million tons of carbon dioxide gas (CO2).
In its efforts to achieve SDG targets, the Government through the Ministry of Finance has established a "SDG Indonesia One" platform to mobilize public and private financial resources through joint financing schemes to fund infrastructure projects related to SDG achievement, including development projects for New and Renewable Energy ( EBT) in the electricity sector.
This collaboration for PLN and SMI is the implementation of the strategic initiatives of the two companies. PLN as a state electricity company on April 21, 2020 has just launched the PLN Transformation program, one of which is the Green initiative where PLN will encourage and accelerate the execution of the EBT program in Indonesia. On the other hand, SMI implements the Indonesia One SDG platform, which includes 4 (four) types of pillars, namely: (i) Development Facilities, (ii) De-Risking Facilities, (iii) Financing Facilities, and (iv) Equity Funds, which the characteristics of the scheme are suitable for the needs of EBT development in Indonesia which so far has encountered several obstacles, including high exploration and development risks, project bankability, tariff schemes and project financing schemes. Therefore, the synergy of PLN and SMI is very appropriate to encourage the achievement of Government targets for affordable and clean energy SDGs.
In the Electricity Supply Business Plan (RUPTL) for 2019-2028, the plan to increase the capacity of the EBT generator is 16,765 GW, of which 3,459 MW will be implemented by PLN.
Of this amount, with the cooperation of PLN and PT SMI it is planned that power plants fuelled by renewable energy of a combined power generation capacity of 1,403 MW will be built, consisting of a PL4 of 904 MW, a PLTP of 360 MW (geothermal), a PLTB of 100 MW (biomass), a PLTM of 38.2 MW (mini-hydro) and a PLTS of 1.3 MW (solar).
The majority of capacity (55.5%) of EBT plants will be built in Eastern Indonesia (783 MW) which is very rich in EBT potential, with details in the Maluku region of 111 MW, Nusa Tenggara at 25 MW, Kalimantan at 496 MW and Sulawesi at 146 MW. The total value of the construction of the EBT power plant project is estimated at US $ 4.29 billion or around Rp64.35 trillion.
As a pilot project in cooperation with PLN and PT SMI, there are planned to be 3 (three) projects to be executed in 2020, namely Geothermal Power Plant, Hydro Power Plant and Bayu Power Plant. In addition, there are also other EBT projects that will be collaborated by both parties in the years to come.