Ohio's House of Representatives passed House Bill 6 yesterday at a session held earlier than the 1 August date that had been expected, and it was signed into law by Governor Mike DeWine. The law will provide clean energy credits to zero-emission power producers, including nuclear power plants.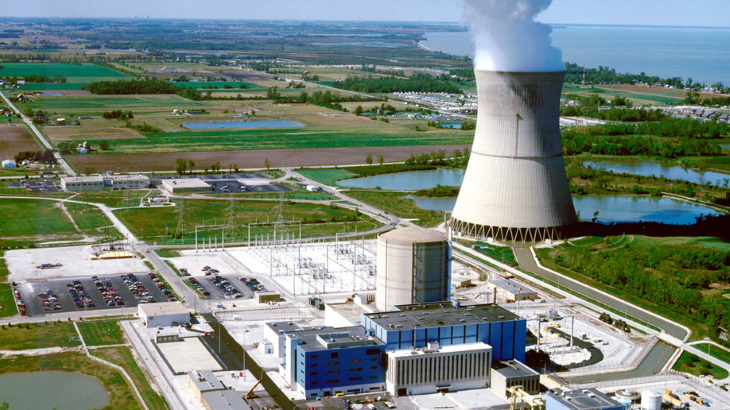 The bill, which will create the Ohio Clean Air Program, was not brought to a vote last week due to the absence of four representatives. The Senate had passed the bill on 17 July with amendments that included the delay until 2021 of monthly customer charges that will collect the USD150 million per year to support the Davis-Besse and Perry nuclear power plants.
The Nuclear Energy Institute (NEI) welcomed the measure to keep Ohio's nuclear power plants in operation.
NEI President and CEO Maria Korsnick said: "The majority of Ohio's clean energy will remain in operation thanks to legislation passed by the legislature. Ohio's nuclear power plants do more than churn out 90% of the Buckeye state's clean power, they support 4300 jobs and contribute USD30 million per year to roads, school and public services. Keeping Ohio's carbon-free nuclear plants operating is a smart investment to ensuring access to 24/7 clean, reliable power as well as low electricity prices."
Ohio's decision "echoes support", she noted, seen in New Jersey, New York, Illinois and Connecticut.
FirstEnergy Solutions, a bankrupt subsidiary of Ohio energy company FirstEnergy Corp, had said it would shut the Davis-Besse and Perry reactors on Lake Erie in 2020 and 2021 if it did not get some financial help from the state.