Eavor Technologies Inc on Tuesday said it has raised CAD 11.4 million (USD 8.1m/EUR 7.5m) to fund the development programme for its geothermal energy technology in 2020.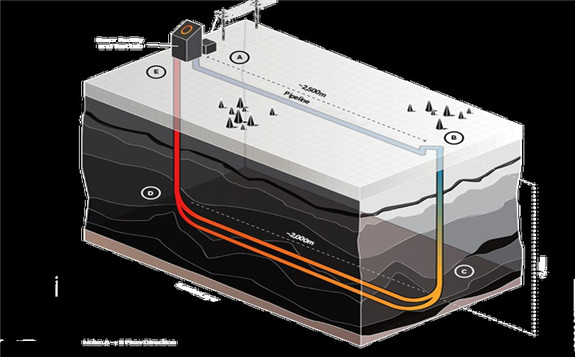 The funds represent the gross proceeds from the early exercise of share purchase warrants issued in 2018 and 2019. A total of 930,000 warrants were issued in the period that could be exercised until December 31, 2020 or February 28, 2021.
Warrant holders representing about 83% of all outstanding warrants accepted Eavor's offer to exercise their warrants early in exchange for new share purchase warrants. Each new warrant can be used to buy one common share at CAD 25.00 apiece until December 31, 2021.
The company said its programme for 2020 includes a new demonstration site for new and complementary technologies at locations in Canada, France, Norway and the US. The technologies to be tested and demonstrated are set to help improve capital efficiencies and significantly expand the geographic areas and geologies within which commercial projects using the company's Eavor-Loop technology may be implemented. In addition to the recently raised funds, Eavor will also use existing working capital to fund the programme.
The Eavor-Loop technology produces heat and electricity by capturing geothermal energy without any emissions. It circulates a benign working fluid in a closed loop, collecting heat from the natural geothermal gradient of the Earth. The Eavor-Lite demonstration project was commissioned in Alberta, Canada, in December 2019.