Silenos Energy and its equal shareholders STRABAG and RAG Austria AG have secured project financing for its geothermal power and heat project Bruck in Bavaria/ Germany from an international banking consortium.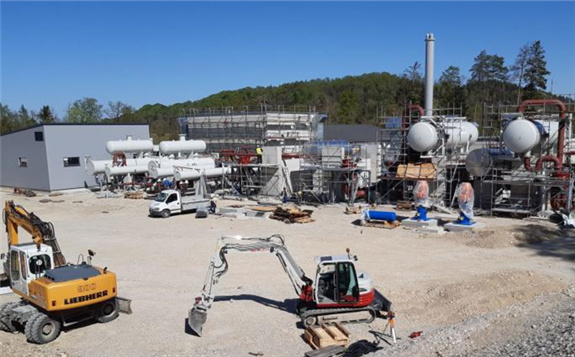 This was announced by Silenos Energy on its LinkedIn profile. The planned plant, which is under construction, is expected to have an installed power generation capacity of 4.31 MW and 6.88 MW thermal for district heating to the nearby municipality of Garching an der Alz. The heat supply is expected to meet the demand of up to 14,000 households.
The project financing comes from an international banking consortium of Société Générale and Erste Bank Group. Law firm Hogan Lovells supported Silenos for the project financing and in the negotiations of the project contracts. Overall financial project volume is at around EUR 80 million (around USD 88 m).
"We are incredibly glad, to have been able to accompanied our client in a rate real project financing structures of a geothermal plant in Germany.", so Dr. Carla Luh, Team Lead of the Infrastructure, energy, resources and projects in Germany for Hogan Lovells.