TVO said its application to the Finnish Radiation and Nuclear Safety Authority (STUK) includes descriptions of its readiness to start loading fuel into the reactor, as well as the work required at the site before the loading can take place.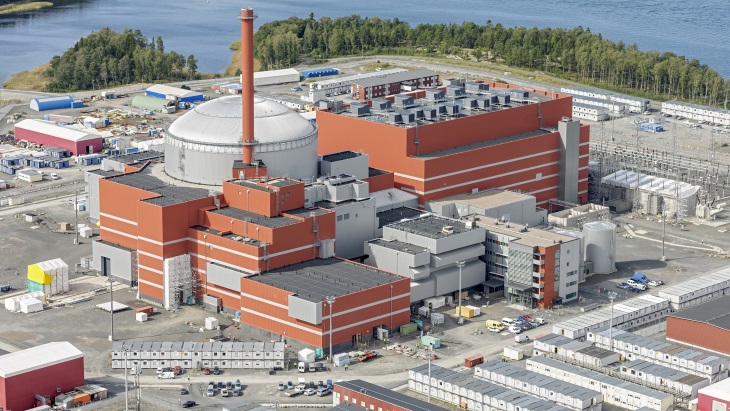 "When the results of the remaining commissioning tests have been received and analysed and the competencies have been ascertained, and construction inspections have been approved as well as the results of other remaining work submitted, the authority can give permission for nuclear fuel loading," the utility said.
TVO estimates that it will take a few months to obtain the permit. Once issued, preparations for the start-up of the unit can commence. These include the loading of fuel will into the reactor's core, the closure of the pressure vessel head and the start of nuclear commissioning.
"Works at Olkiluoto 3 site have not completely proceeded as planned," TVO noted, adding there had been a significant amount of measures taken to prevent the spreading of COVID-19. "The coronavirus pandemic may have significantly added uncertainty to the progress of the project," it said.
TVO has been informed by the Areva-Siemens consortium constructing the plant that fuel loading will not take place as planned in June. The start of regular electricity production, scheduled for March 2021, could also be delayed. Areva-Siemens will update the schedule for the unit as soon as the impact of the coronavirus pandemic is known. "Areva is currently working on a plan, with support of all parties, to secure funding until the end of the project," TVO said.
The OL3 plant supplier consortium - Areva GmbH, Areva NP SAS and Siemens AG - is constructing the unit under a fixed-price turnkey contract. They have joint liability for the contractual obligations until the end of the guarantee period of the unit. The consortium began construction of Olkiluoto 3 in 2005. Completion of the reactor was originally scheduled for 2009, but the project has had various delays and setbacks.
TVO was granted an operating licence by the Finnish government for OL3 in March last year, but fuel loading has been delayed because of slow progress with the system tests and problems with spare part deliveries.
In December 2018, unit 1 of the Taishan plant in China's Guangdong province became the first EPR to enter commercial operation. Taishan 2 began commercial operation in September 2019. The loading of fuel into the Flamanville EPR in France, construction of which began in December 2007, is now scheduled for the end of 2022. Two EPR units are also under construction at the Hinkley Point C project in Somerset, UK.