Tesla Raises The Bar For EV Charging With New 24-Stall V3 Supercharging Station
Tesla is rolling out the first Supercharging station in its network that is comprised 100% of V3 Supercharging stations. The new Las Vegas Supercharging location sports 24 stalls that are all capable of operating at 250 kW each. In addition to the 24 V3 Supercharging stalls, the site will also have 15 Tesla Destination Chargers for folks who want to spend a bit more time gambling, sleeping, or eating before getting back on the road.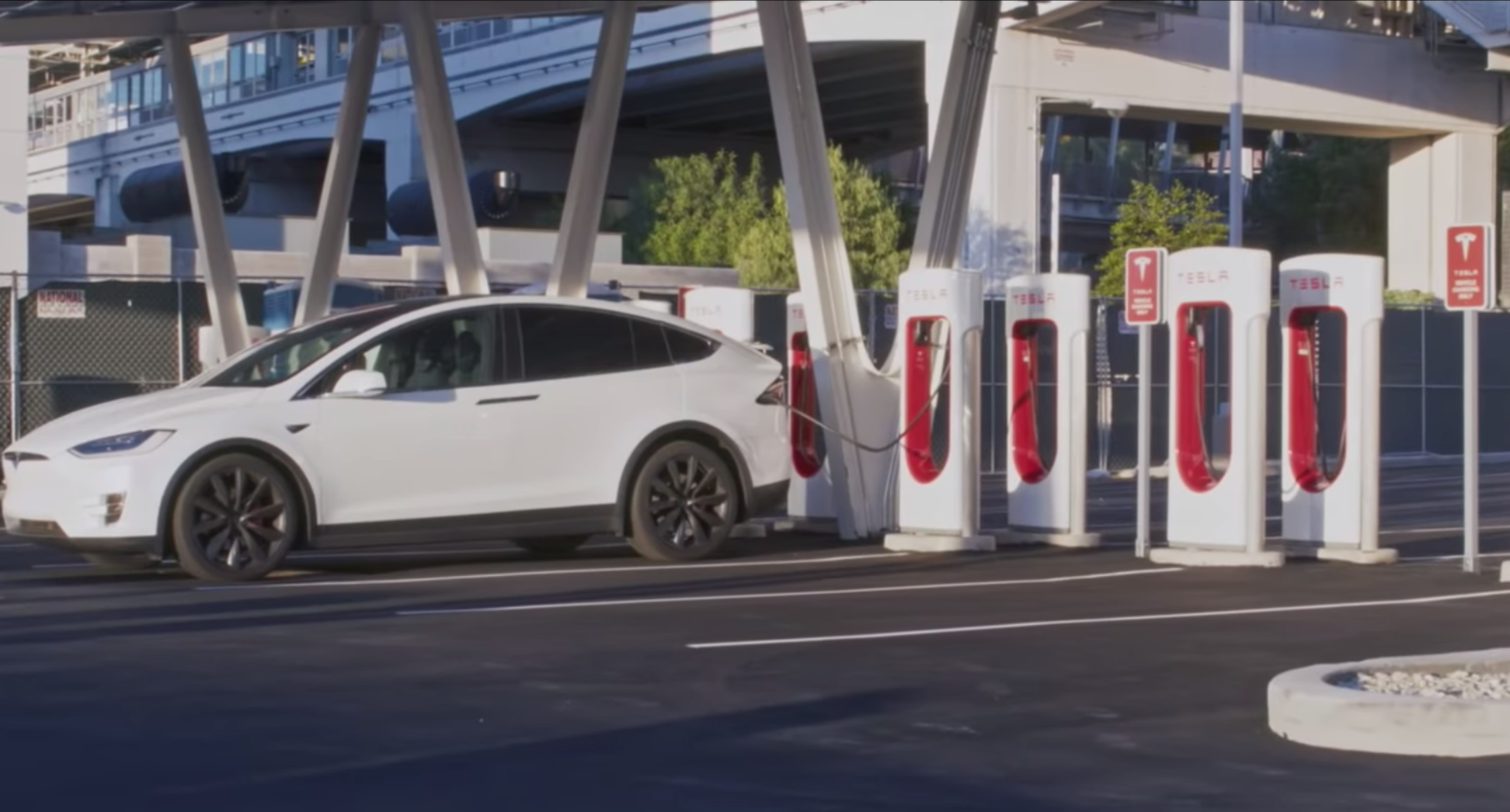 At 250 kW speeds (which we like to call "nanocharging"), the new stations can restore up to 180 miles in a quick 15 minute session. This is right on par with the actual charging speeds we experienced at Tesla's Hawthorne Supercharger in a Tesla Model 3 Long Range RWD. Our session topped out at 1,722 km of range per hour. Though, that rate is not sustained throughout the charging session, so the actual hourly rate is lower. Another Tesla owner found that 50% of the range of the vehicle was restored in just 12 minutes.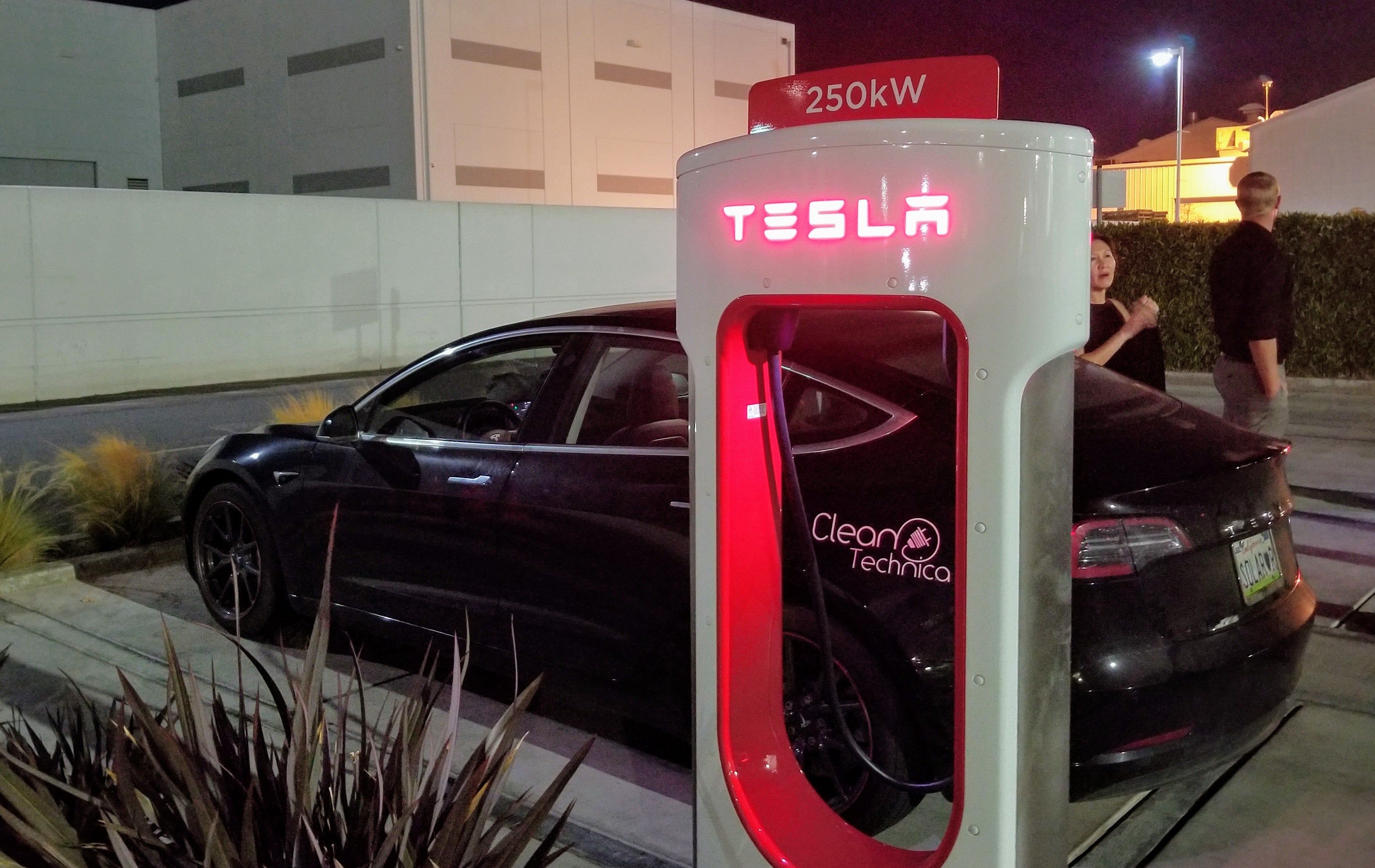 In addition to the charging capabilities, the new station is host to the full suite of Tesla energy services, including an 88.16 kW DC solar photovoltaic system split between 2 canopies (according to an older, cancelled permit for the same location). Down on the ground, an 87 kW /174 kWh Tesla Powerpack energy storage system drinks up any unused power for later use. The approved permit for the new Supercharging location did not contain system details, but had the same dollar value estimate at just over $1 million ($1,066,475.82), indicating the same scope.
The new V3 Supercharging station establishes a Supercharging footprint for Tesla just off the famous Strip in Las Vegas. It sits under the Linq carousel, with great access to many of the nearby casinos as well as the overhead Las Vegas monorail. Tesla is currently hosting more than 6,500 charging sessions per week in the greater Las Vegas area and the new station should accommodate an additional 1,500 sessions every single day.
The new Supercharging location sits on Caesars Entertainment property and directly supports its goal of reducing greenhouse gas emissions 30% by 2025.