Ukrainian enterprises are interested in taking part in the construction of hydropower facilities in Tajikistan, Foreign Minister of Ukraine Dmytro Kuleba said in a telephone conversation with his Tajik counterpart Sirodjidin Muhridin, according to the Ukrainian Foreign Ministry.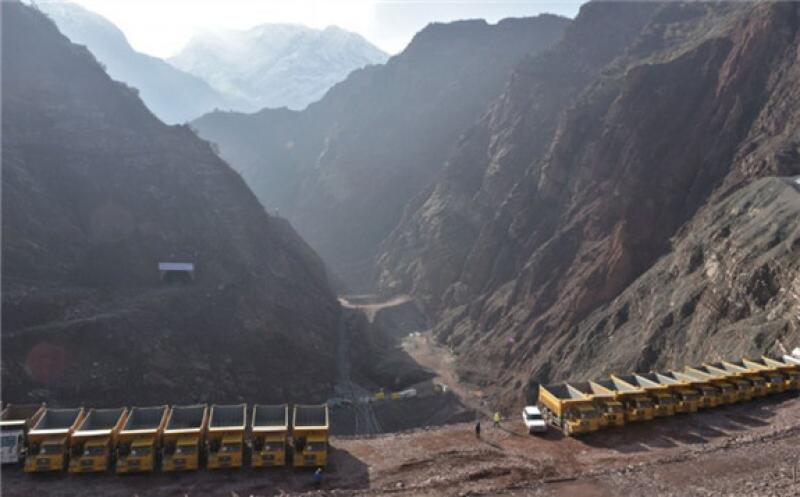 "Special attention should be given to economic and trade matters. Ukraine reaffirms its interest in further involvement of our enterprises in the construction of hydropower facilities in Tajikistan, cooperation in the industrial, agricultural, transport and other spheres," Kuleba said during the conversation.
Ukraine intends to intensify political contacts with Tajikistan at every level, he said.
"The ministers praised the active start of the year, in particular the first round of political consultations at the level of heads of relevant departments and the reconvening of the joint intergovernmental commission for economic cooperation, which held its fifth meeting for the first time after a seven-year break," the ministry said.
To intensify human contact, tourism and business cooperation between the two countries, the foreign ministers agreed to work on future resumption of direct flights between their republics.
Kuleba thanked Tajikistan for its readiness not to penalize the Ukrainians who were unable to leave Tajikistan on time because of the restriction of transportation services.
According to the Ukrainian national statistics committee, in 2019 trade with Tajikistan stood at $29.02 million with a surplus of $26.38 million for Ukraine, the Ukrainian Foreign Ministry said. Furthermore, Kyiv says that Ukraine is Tajikistan's important partner in the hydropower industry. Ukrainian enterprises deliver necessary equipment to Tajik power facilities, in particular under the Rogun HPP construction project. In 2019 Ukraine saw a substantial rise in imports from Tajikistan, mainly due to an 80-fold increase in vegetable supplies.
The 3.5-gigawatt Rogun HPP, the ninth in a cascade of HPPs on the Vakhsh river, is being built 110 kilometers from Dushanbe, the Tajik capital. Under the project, the HPP will consist of 600-megawatt turbines. The embankment dam is 335 meters high. The Rogun HPP is expected to become the biggest in the region.
The construction and assembly work on the plant involves 70 organizations and agencies, Tajik and foreign contractors, as well as 22,000 specialists and workers, over 90% of whom are Tajik citizens.