State of New York authorities have passed legislation to speed up the siting and construction of large-scale clean energy projects to help the sector recover from the Covid-19 coronavirus outbreak and meet climate targets.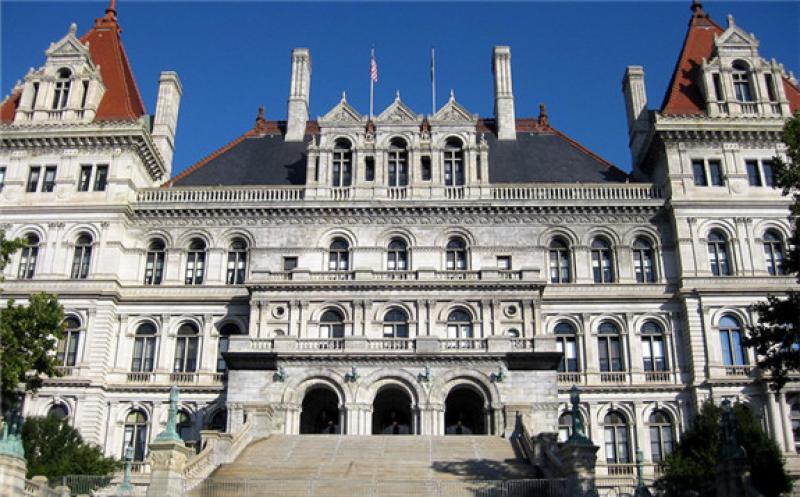 The Accelerated Renewable Energy Growth and Community Benefit Act – to be implemented in 2020-2021 – will improve the process for siting of clean projects and create the first office for renewable energy siting in the US.
Secretary of State Rossana Rosado said: "The Accelerated Renewable Energy Growth and Community Benefit Act demonstrates how forward-thinking policy can be used to boost the state economy and create jobs while bringing abundant, clean, renewable energy to all New Yorkers."
The office will aim to establish uniform environmental standards and conditions and speeding up the process an issue permits the construction and expansion of energy projects bigger than 25MW.
The office will require that environmental standards achieve net conservation benefit to protect endangered species and will develop permits for local community inputs and public comments.
The communities will also have access to funds for reviewing the project and assisting the siting office.
Department of Environmental Conservation (DEC) commissioner Basil Seggos said: "As we continue to respond to Covid-19, New York is not losing sight of our comprehensive efforts to address the threat of climate change.
"We continue to act aggressively to protect the environment and our communities through our ongoing programs to reduce the greenhouse gas emissions that contribute to climate change."
The law aims to prioritise the development of grid infrastructures by establishing a state-owned power grid and accelerating processes for energy transmission and distribution.
Empire State Development president Eric Gertler said: "Governor Cuomo's renewable energy siting plan is not just a responsible environmental policy, but it's a smart economic development strategy.
"The Accelerated Renewable Energy Growth and Community Benefit Act ensures New York remains as the forefront of the green economy and provides the clean energy needed to fuel the Empire State."
The law is part of New York governor Andrew Cuomo's 2019 plan set to achieve 70% of the state electricity from renewable sources by 2040.