Europe will this week announce plans for a new EU-wide partnership to develop clean hydrogen fuel technologies, as Brussels seeks ways to accelerate its push towards carbon neutrality.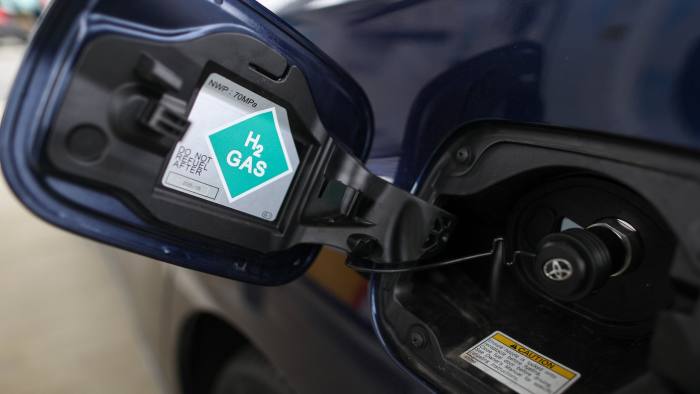 Plans for a "clean hydrogen" alliance will be unveiled on Tuesday alongside a new industrial strategy for Europe, officials said, following the precedent set by last year's advanced battery technology alliance, which was cleared to receive €3.2bn in public support.

An EU official said clean hydrogen could become vital for energy heavy sectors such as aviation, transport, and other parts of heavy industry.

The alliance marks a more assertive industrial approach from the EU in the face of competition from China and elsewhere, with plans to deploy a range of tools, including trade, competition and procurement policies. Officials hope eventually to clear the hydrogen alliance for state aid as the battery alliance was.

The alliance is one of a number of projects cited in preliminary drafts of the commission's industrial strategy, which is being spearheaded by Thierry Breton, EU single market commissioner, with other officials. He told the Financial Times that hydrogen would be a vital technology for European industry in the years to come. "It will be strategically important for energy independence and the future of Europe," he said in an interview in Paris.

Interest in using hydrogen as a replacement for fossil fuels is increasing globally as governments come under pressure to impose strict constraints on emissions. However, the technology to produce the alternative fuel cleanly — through electrolysis of water — remains prohibitively expensive. The aviation and automotive sectors have called for government support to bring the technology into the mainstream.

Some of Europe's biggest industrial groups are expected to meet this week to discuss the shape and goals of an alliance. Policymakers hope leading companies such as Air Liquide of France and Bosch of Germany will be interested.

The latest industrial strategy, which is at least the fifth such initiative from Brussels since 2005, comes as companies across Europe push for a new approach in light of huge technological change and increasing geopolitical volatility.

Mr Breton said it would pave the way for the creation of new industrial "ecosystems" across Europe, which he hoped would bolster companies' performance, including in green and digital technologies. The plan is expected to include key performance indicators for these clusters, to track their progress and the effectiveness of policy adjustments.

"Our job is to establish a vision," Mr Breton said. "We need to provide a strategy because we need to give visibility for investment [in] the long term".

Mr Breton said the rapid spread of the deadly coronavirus was a case study of why such networks could be helpful. "When there is a crisis, you need . . . to pull together because you need this web of economic actors," he said.

Mr Breton has convened a meeting this week of 18 European producers of medical supplies such as face masks, to ensure they are readily available and production can be increased as the epidemic spreads.

The industrial strategy will also discuss the question of flexibility in competition rules.

The EU's decision to reject several attempts to merge European companies — such as Siemens' train division with that of Alstom of France — has been criticised by those who say it has blocked the emergence of European giants of a scale that can compete from those from the US or China.

Mr Breton said this was being reviewed by the commission but it was too early to say how the policy would be revised.

"The [competition] rules were established 30 years ago," he said. "We are all against monopolies. But there are things we can improve. Do not expect major changes. Just expect that we can adapt a bit."