Crude oil output in the U.S.-regulated areas of the Gulf of Mexico has been cut by almost 59 percent, or 1.1 million barrels per day, because of Tropical Storm Barry.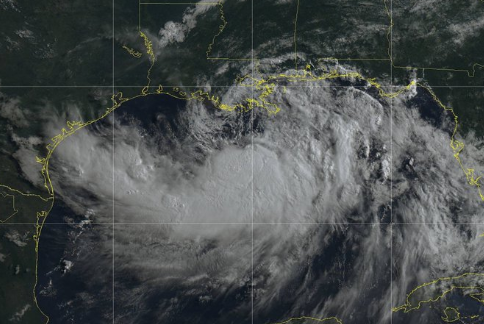 The U.S. Bureau of Safety and Environmental Enforcement (BSEE) also estimated that natural gas production has been reduced by about 49 percent, or about 1.4 million cubic feet per day.

Oil producers have shut production on 257 platforms, which make up 38 percent of the platforms in the northern Gulf of Mexico. Eleven dynamic positioning drilling rigs were moved out of the storm's path and 10 other drilling rigs were evacuated.

President Trump on Friday declared an emergency in Louisiana as Barry approaches the state, ordering federal assistance to supplement state and local efforts ahead of the impending storm.

The National Hurricane Center on Friday tweeted that "hazardous conditions" would arrive with the storm, and the New Orleans branch of the National Weather Service wrote that there was a "significant flood threat."